Note: Proof of vaccination or recent negative COVID-19 test required for admittance. Learn more
"The Stinky Cheese Man and Other Fairly Stupid Tales," a collection of twisted, humorous parodies of famous children's stories and fairy tales, is coming to Wharton Center on Saturday, Jan. 15, as part of the Act One Family Series. Showtimes are 1:30 and 4 p.m. Tickets are $15 and on sale now at the official source to purchase Wharton Center tickets online,
whartoncenter.com,
at the Auto-Owners Insurance Ticket Office, or by calling (517) 432-2000 or 1 (800) WHARTON.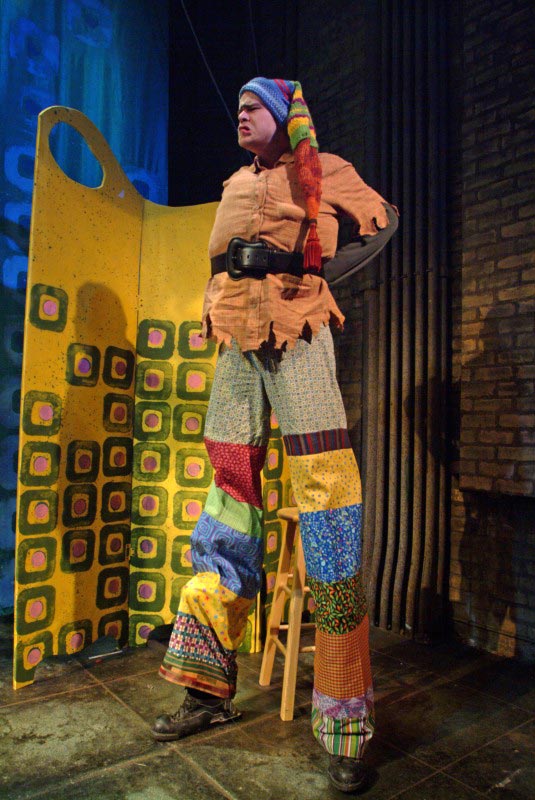 Based on the popular children's book written by Jon Scieska and illustrated by Lane Smith, "The Stinky Cheese Man and Other Fairly Stupid Tales" deconstructs the tradition of the fairy tale. Characters slide in and out of tales. Cinderella rebuffs Rumpelstiltskin, Goldilocks meets the Three Elephants. Jack from Jack and the Beanstalk must use his wits to save himself from the terrible giant, but a host of familiar fairytale characters keep messing up his plans. Nothing is quite the same as you remember it.
Recommended for children ages 6-10 and their families. Children are invited to pick up complimentary activity packets to take home after the performance, thanks to Wharton Center Inner Circle volunteers.
Act One Family performances provide the perfect opportunity to introduce children to the performing arts. These fun and engaging shows are designed for young audiences and their families and feature national and international touring youth theatre production companies.
Please visit the Wharton Center website at whartoncenter.com/covid-19 to review the most up-to-date information and requirements pertaining to COVID-19.