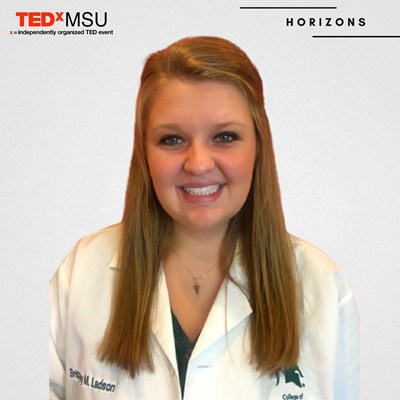 Brittany Ladson
Brittany Ladson is a a third-year osteopathic student in the College of Osteopathic Medicine.
Kyle Chong is a doctoral student in the College of Education.

Jessica Crawford is a master of science student in the College of Agriculture and Natural Resources.

All three students recently were featured as TEDxMSU Conference speakers during the May 2021 event.
Participating in the Horizons conference was an opportunity of a lifetime, full of challenges and triumph. From day one, we put ourselves in a position of vulnerability by opening our ideas to critique from individuals that we hardly knew and were outside of our respective disciplines. But that exposure allowed us to quickly build powerful bonds with our fellow colleagues, in a virtual setting nonetheless. Everyone leaned on each other to provide the utmost guidance and encouragement along the way.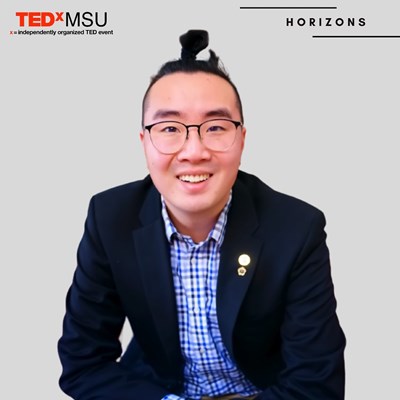 Kyle Chong
Our talks, "STEMinism: If You Can See Her, You Can Be Her," "[Anti-]Racism at Sunset; Happiness as Horizon," and "How Collaboration Can Enhance Public Support of Renewable Energy," arose from weeks of writing, editing and Zoom rehearsals. Through all of the demanding preparation, what kept us going was our one common goal — taking a stand against injustice.
Brittany discussed STEMinism (feminism in STEM) and the importance of empowering women in medicine to overcome stereotypes and institutional barriers to pursue fulfilling lives and careers as physicians.
Kyle spoke about reframing the idea of horizons as an orientation, rather than a destination, and using this framing to help center both the immediate needs and longer-term goals for students' spiritual and emotional knowledge survival, and advocates for greater Asian American representation in the social studies curriculum.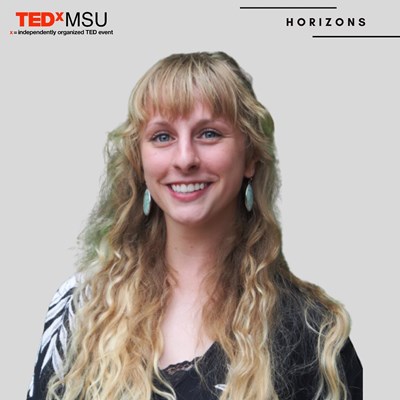 Jessica Crawford
Jessica presented on the need to engage citizens in the planning process for wind farm development to promote the expansion of community-supported renewable energy projects. STEMinism, anti-racism and climate change advocacy are all pressing matters in today's world that deserve a platform. The moment we stepped onto the iconic red dot stage and told our stories, we were overcome with a fierce sense of accomplishment that made every bit of our hard work worth the effort. Plus, now we get to say "Thank you for coming to my TED Talk" in a literal sense!
We look forward to you joining us, as well as the rest of the 2021 speakers, at TEDxMSU!
We are especially grateful for the incredible team of undergraduate students who made this event possible. With particular thanks to our speaking mentors, Rebecca Prater ('22), Klea Ahmet ('22), Aditya Chandra Varma ('24) and Amanda Dowd ('24).