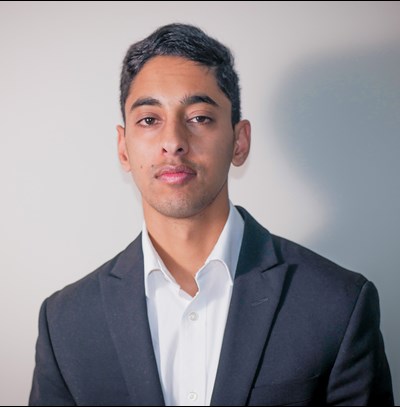 Rahul Malewar is a first-year full-time MBA student in the Broad College of Business, with concentrations in supply chain management and finance.
When I first stepped into supply chain as a part of the Broad Full-Time MBA curriculum, I realized the opportunities both inside and outside the classroom were endless. Despite the implications of COVID-19, I immersed myself in my classes, had meaningful discussions with peers and professors, and was always looking to find ways to apply the knowledge from the classroom to solving real-world problems that drive value for both firms and their customers.
This semester, I was given the opportunity to collaborate with fellow Broad MBA students to develop and present real-world solutions in a competitive space. I virtually competed at the 2021 TCU Graduate Supply Chain Case Competition, alongside my teammates: Abdulkadir Yusuf, Derek Hill and Shraoni Rangnekar. Under the guidance of Professor Sriram Narayanan, we started working on full-length cases each week, practiced presentations and received comprehensive and constructive feedback every step of the way. Throughout the case prep, we built upon each of our individual strengths and gained new knowledge from each other to become an even stronger team week after week.
When competition weekend came around, we felt primed to take on any case that could be given to us. The competition was sponsored by BNSF — one of the largest rail providers in the U.S. — and Esri, the developer of the ArcGIS mapping software that gives businesses the power of location-based analytics. The case itself was centered around developing logistics centers that would further enhance BNSF's existing rail network. And the real challenge: We had exactly 24 hours to analyze the case, come up with a solution and implementation strategy, and present it to judges the next morning.
Within those 24 hours, it all came together; from bouncing ideas off each other for hours to playing with the ArcGIS software, putting together our slide deck and gearing ourselves up to present an innovative solution that was feasible, viable and desirable. After virtually presenting to judges and C-suite executives from company sponsors, I am proud to say we were awarded 2nd place! It was a surreal feeling to lock in, fully apply our collective knowledge of supply chain, present and tackle tough questions from judges and, of course, represent Michigan State University's Broad College of Business. I am extremely grateful to have been given this opportunity, and looking forward to the next competition!