Rachel Drobnak is an undergraduate in crop and soil sciences in the College of Agriculture and Natural Resources. Additionally, she is a student in the Honors College and plays the Beaumont Tower carillon. The following student view is repurposed content, and the original story is available on the CANR website.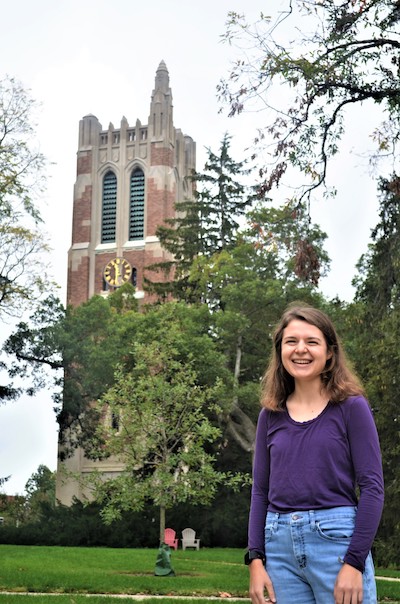 I always wanted to come to a large university because the support is there for literally anything. The opportunities at Michigan State are really endless.
Agriculture is something I'm really interested in because I get to study how to make food more sustainable for people and how to bridge gaps between consumers and producers, and I really like that.
Thinking about how we create an earth — a world where we can all be fed and also not destroy our planet is really motivating for me.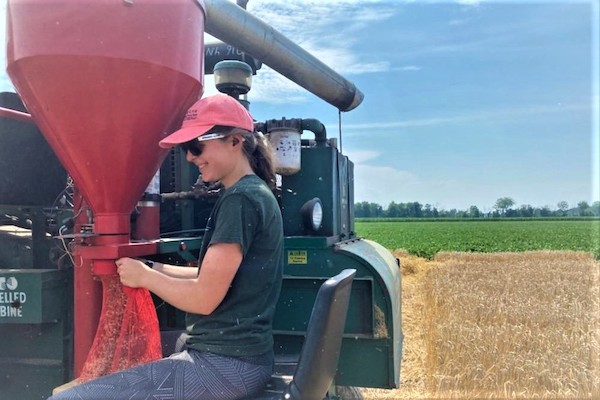 I spent the summer working with Brook Wilke, associate director for science and agronomy at KBS, and Dean Baas, sustainable agriculture educator through MSU Extension, learning about small grains, so barley, rye and wheat. I also learned about how Extension works, how on-farm research works and what the university does to support farmers. It's really cool.
Agroecology is a very integrated and interdisciplinary approach to agriculture taking the ecology aspect of working in a natural system, but also the social aspect of it being a human-designed process of producing food and combining the cultural and economic aspects.
There are so many food system issues, and there needs to be more young people interested in these issues, producing food, making our food systems more equitable, bringing in diverse perspectives.
Music-wise, I've played piano since about seventh grade back home, and I just did it for fun, and then coming to college I lost that. So, through a friend I found the Tower, and I was able to take carillon lessons.
The instrument itself is similar to an organ. It's a fun challenge for me both learning to use my feet and my hands, but also to play a really public instrument in a really public space.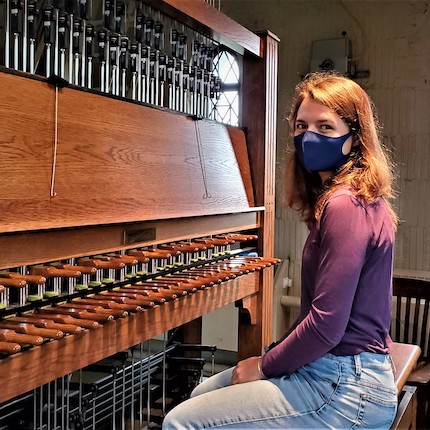 Playing the bells is a fun thing. It uses a different part of my brain. It makes me take time away from studying because I can overwork myself super easily. Keeping up with music has just been necessary for my mental health.
"MSU Shadows" is the song I most love to play, but also the song I'm most scared to play because everybody knows it. When I play it, it's beautiful, but if you make one mistake everybody will hear, so it takes a lot of courage and effort to just focus and get it right.
The fight song,"Victory for MSU", is really fun. It's fast, and I don't play as much with my feet, so then I can play the notes a lot faster.
I made a lot of connections through Beaumont Tower, and it really does connect me to Michigan State. This is something that really ties me to my school and makes me feel like I really belong here. Being a Spartan to me means having community. When I'm a Spartan, it's when I'm in community with other people in classes, outside of classes and even in the bell tower.