Darshana Devarajan is a doctoral student in the College of Education. She is one of the organizers of a GoFundMe account to provide aid to several organizations in India as the country battles the recent surge of COVID-19 cases.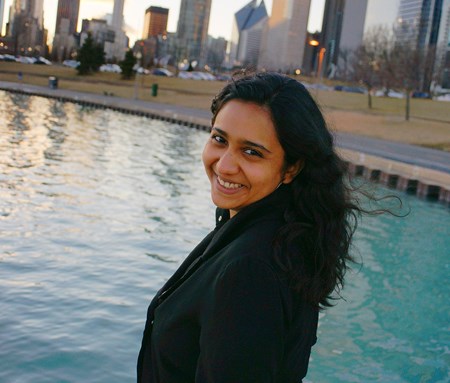 Photo credit: Kyle Chong
Early in April, my mother said on the phone, "Things are bad here...really bad". All I had was my old refrain, "Stay home." She explained how she and my father get calls every day, with requests for testing, treatment, hospital beds, medication and plasma. The international news, too, was flooded with images of overcrowded burial grounds.
We were facing the second wave of COVID-19 in India, with the infection spreading at a rate that it had not before. We decided, just like we did one year ago, that I should not travel back home. A sense of helplessness that I had never felt before lingered in the air.
Our shared grief brought together a group of friends from MSU — graduate students and alumni from different colleges across campus. We heard about the Oxford University student fundraiser, and our American friends had begun approaching us to ask where we would recommend donating. Inspired to start an MSU student-led fundraiser, we worked together to find credible charitable organizations working tirelessly on the ground for COVID-19 relief work in India. We consolidated our efforts, set up the GoFundMe platform and launched our fundraiser.
In less than 48 hours, we received a landslide of donations, helping us reach our initial goal of $15,000. Motivated to move forward, we increased the goal to $50,000 and expanded our reach to more areas in India.
I am overwhelmed by the Spartan community's quick response, feeling both awe and gratitude at once. Still, the journey of our team from helplessness to hope, encouraged by this tide of support, is minimal in the face of the work that volunteers across India are doing by putting their lives at risk, working on the frontlines and saving the lives of others.