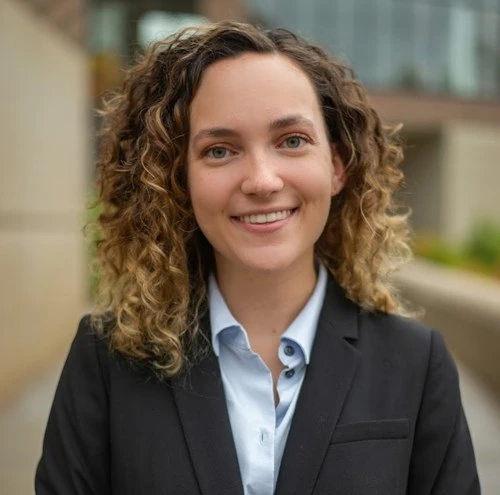 Arianna Farina is a senior studying marketing with a minor in entrepreneurship and innovation in the Eli Broad College of Business.
Currently, she is the president of Sustainable Spartans, a project-based student organization that researches and executes practical sustainability initiatives to build a more sustainable campus.
When I became president of Sustainable Spartans in May 2020, I had no idea how to successfully run a club virtually. My executive board and I were challenged with how to engage members and continue implementing sustainable projects on campus while most students lived at home.
Despite the circumstances, my incredible team and I persevered. We organized events that members could participate in regardless of location, including implementing a Vermicomposting initiative and hosting, #SpartansPickUp day. We also worked with the Office of Sustainability to learn how to develop and submit projects for funding, culminating in a successful award of $21,000 from IPF to install a green wall and pollinator garden on campus.
In September, our Vermicomposting initiative began with a virtual workshop from Laurie Thorp and Johrie Beadle from RISE. Vermicomposting is the process by which worms convert food waste and other compostable materials into fertilizer. Our workshop tied together club members and RISE students, educating and inspiring some to start their own worm bins at home.
Following in October, we held our first #SpartansPickUp Day, co-hosted with Spartans Sierra Club. Fourteen teams of students and alumni safely picked up trash in the greater Lansing area and posted pictures of their haul on Instagram. The collaboration brought our environmental student organizations together and attracted more student participation.
Our most notable accomplishment has been working with the Office of Sustainability and IPF to install a green wall and pollinator garden on campus. With guidance from the Office of Sustainability, my team and I are learning valuable leadership and project management skills. Our pollinator garden will be located adjacent to the Red Cedar river with high foot traffic where any visitor can explore it. The garden will strengthen the campus' climate resiliency by attracting pollinators, increasing biodiversity, and reducing runoff and soil erosion. The implementation of the outdoor green wall provides a unique, calming space for students to gather and appreciate the greenery. Additionally, both projects will exude a calm and comforting environment when students return to campus.
Student organizations provide an important community aspect to college life and I'm proud to say we've carried that into the virtual space. Personally, I've discovered my club is an incredible outlet for me to dive into my sustainability passion and take a step back from the immense stress of job searching and virtual learning. I encourage all MSU students to get involved in a student organization to find how you can translate your passion into meaningful projects and events that directly impact the MSU community.