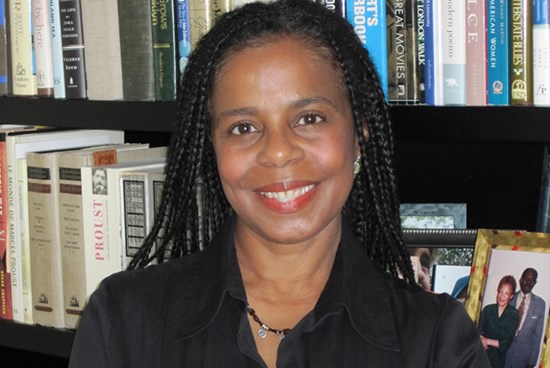 "In a way, I feel like the stories find me."
All her life, Pamela Sherrod Anderson has had a passion for storytelling. "I had a father and a mother who were very conscious about being informed," said Anderson. "My parents would read the newspaper to me at night, and tell stories from their life, instead of the fairy tales. I always enjoyed hearing the old folks' stories from around the neighborhood. So even then, I guess I was laying the groundwork for being a storyteller by taking in these stories."
Anderson has translated that passion for stories into a long and successful career working in a variety of different roles. She is the founder of Graceworks Theater and Film Productions LLC. She is also an award-winning writer, filmmaker, playwright, educator and journalist.
Her most recent documentary "The G Force," was recognized as a semi-finalist at the 2020 Cannes International Independent Film Festival. "The G Force" is a film that highlights the rising trend in society of grandparents raising their grandchildren.
Read the full story on the Communication Arts and Sciences website.