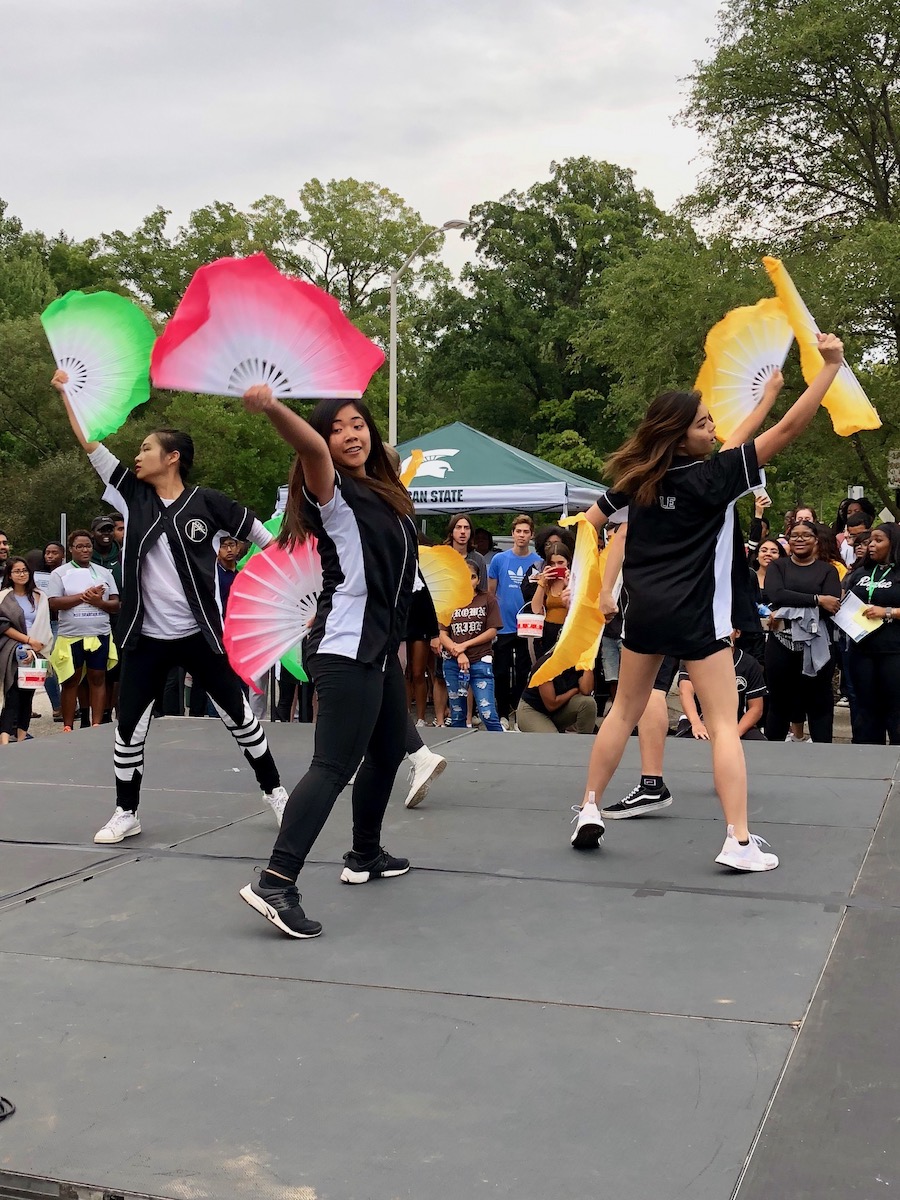 Students perform at Spartan Remix 2019.
Michigan State University will host its 14th Annual Spartan Remix on Sept. 9 from 6 to 9 p.m. at People's Park in the courtyard behind the International Center, Wells and Erickson halls.

Spartan Remix is a multicultural welcome festival coordinated by the Office of Cultural and Academic Transitions and student volunteers that takes place each fall on the Thursday after Labor Day. This unique event is a celebration of art, music and culture from diverse communities. The program includes artists of all different backgrounds, more than 100 multicultural student organizations and local food vendors.

This year's theme, MSUnity: Bridge Between Divisions, centers on the opportunity to come together after returning to campus following what has been a divisive and traumatic year for many, especially multicultural groups.

"We will reunite once again on the campus of Michigan State University after witnessing the senseless murders of George Floyd and Breonna Taylor and many others, the rise in Asian hate, and the countless lives lost to COVID-19," said Anna Lin, Spartan Remix coordinator. "As we reunite in a shared space at MSU's People's Park, we will bridge together diverse cultures, communities and identities empowering communities to stay safe, stay healthy and continue to respect one another."

Spartan Remix relies on dedicated student volunteers who work hard over the summer planning the popular event. Student leaders are looking forward to an in-person event after more than a year of being virtual.

"I am most excited for the culture of MSU to come together and reunite after a hard year of COVID," said Jada Price, co-student coordinator. "I can't wait to experience my first in-person Spartan Remix since it was online my freshman year. I am excited to finally start off a real college experience the right way!"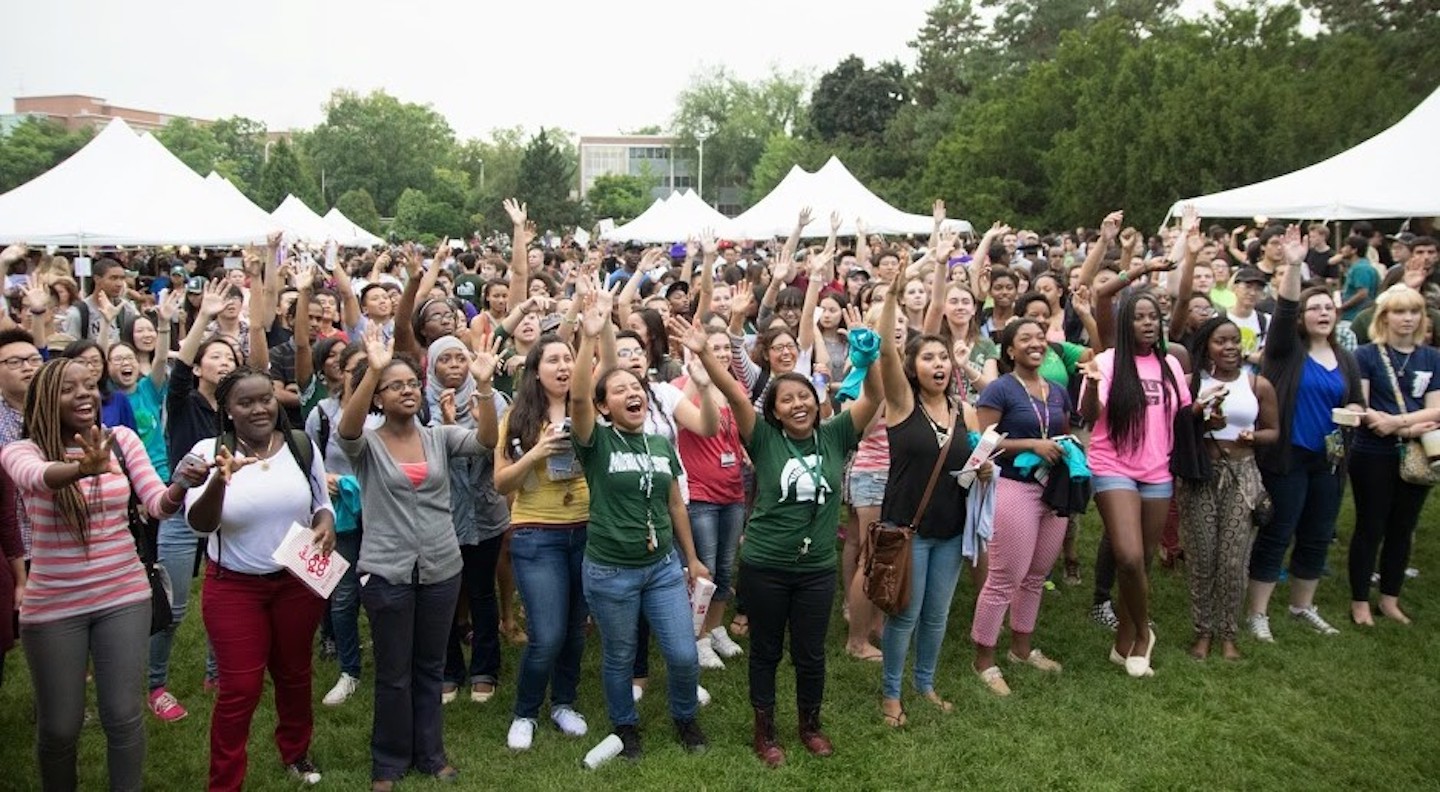 Students attending Spartan Remix in 2019.
For many students of underrepresented identities, Spartan Remix is a significant celebratory event that helps mark the beginning of their college experience.

"This event has always held a special place in my heart for being a place that people of all different backgrounds can come together to celebrate both their individuality and unity," said Lexie Salazar, co-student coordinator.

Spartan Remix serves to welcome and connect students who are entering a large college campus for the first time. "It will be exciting to have students experience the diverse opportunities we have here," said Christine So, co-outreach student coordinator.

This year's Spartan Remix is unique because it is welcoming two cohorts of students to campus for the first time — first-year and second-year students, including some on the planning committee.

"I am excited for Spartan Remix because we sophomores get to experience something that we missed," said Chiffa Hassan, co-logistics student coordinator. "We can finally be in-person and experience what it's like to be a Spartan!"

For more information visit www.ocat.msu.edu, follow on Instagram at ocatmsu or email OCAT at ocat@msu.edu.