Researchers led by a Michigan State University professor will conduct two studies of whether infection with the COVID-19 virus or vaccination to prevent COVID-19 is affecting the menstrual cycles of women and girls. The studies, funded by the National Institutes of Health, follow anecdotal reports by some women that they had heavier or irregular menstrual cycles after they were infected with the virus or inoculated against it.
"We want to tease out whether being infected is having any effect on menstruation," said Stacey Missmer, ScD, a College of Human Medicine professor of Obstetrics, Gynecology and Reproductive Biology, who will lead the two studies. The studies also will examine whether "being vaccinated is having either a beneficial or detrimental effect on menstruation," she said.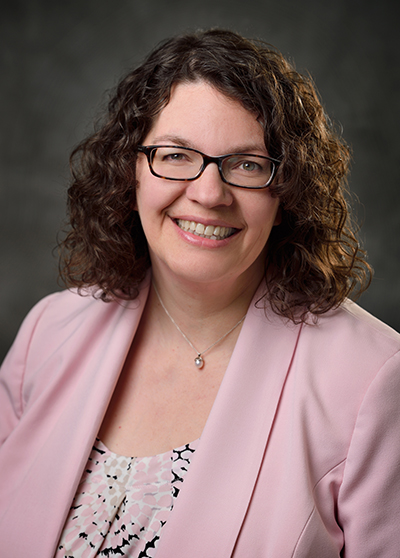 Professor Stacey Missmer
The research will expand on two long-running studies of infertility and endometriosis already underway, one following more than 40,000 adult women, the other focusing on 1,500 adolescent girls. "We think there might be more of an impression of menstrual change among the adolescents and younger women," Missmer said, "partly because their hormones and reproductive systems are still in maturation."
Each study poses three questions:
1) Is infection with the COVID-19 virus associated with heavier or irregular menstruation or pelvic pain?
2) Is vaccination for the virus associated with changes in menstruation or pelvic pain?
3) Are pandemic-related anxiety and stress having an impact on menstrual characteristics?
Depression, anxiety, social isolation, and economic peril likely are significant causes of menstrual changes for some women, Missmer suspects."We expect the biggest impact is what we've all been going through," she said. "We know that stress affects menstrual health."
"Our best guess is that any potential impact on menstruation, whether caused by infection, inoculation, or stress, is likely to be short-lived," she said, because "people adapt, and bodies adapt."She emphasized that, contrary to Internet rumors, there is no evidence that the vaccinations cause infertility.
Missmer is the principal investigator for both studies in collaboration with colleagues in Boston at the ObGyn Epidemiology Center and Channing Division of Network Medicine of Brigham and Women's Hospital, the Boston Center for Endometriosis, and the Harvard T.H. Chan School of Public Health. The one-year studies are funded by $475,000 from NIH's Eunice Kennedy Shriver National Institute of Child Health and Human Development and will run for one year into 2022.
The reason for the short timeline is "we need to get the answers for women and their healthcare providers," Missmer said. "We don't know what the answers will be, and that's why real data and scientific investigation are important."
Even if the studies conclude that infection or vaccination are not associated with changes in menstruation, that also would be important for women and their doctors to know, she added.