Q&A with

veterinarian

and virologist

Kimberly Dodd
Michigan State University is one of the top 100 research universities in the world and a member of the prestigious Association of American Universities, widely regarded as among the top research-intensive institutions in North America. The following story highlights one of the many examples of MSU's research excellence and innovation.
Kimberly Dodd
is the director of
the
Michigan State University
Veterinary Diagnostic
Laboratory
and an associate professor in the
Department of Pathobiology and Diagnostic Investigation
in the
College of Veterinary Medicine
.
Dodd is an internationally recognized expert on laboratory diagnostics and outbreak response for emerging infectious diseases.
Q: What kind of research is done at the Michigan State University Veterinary Diagnostic Laboratory?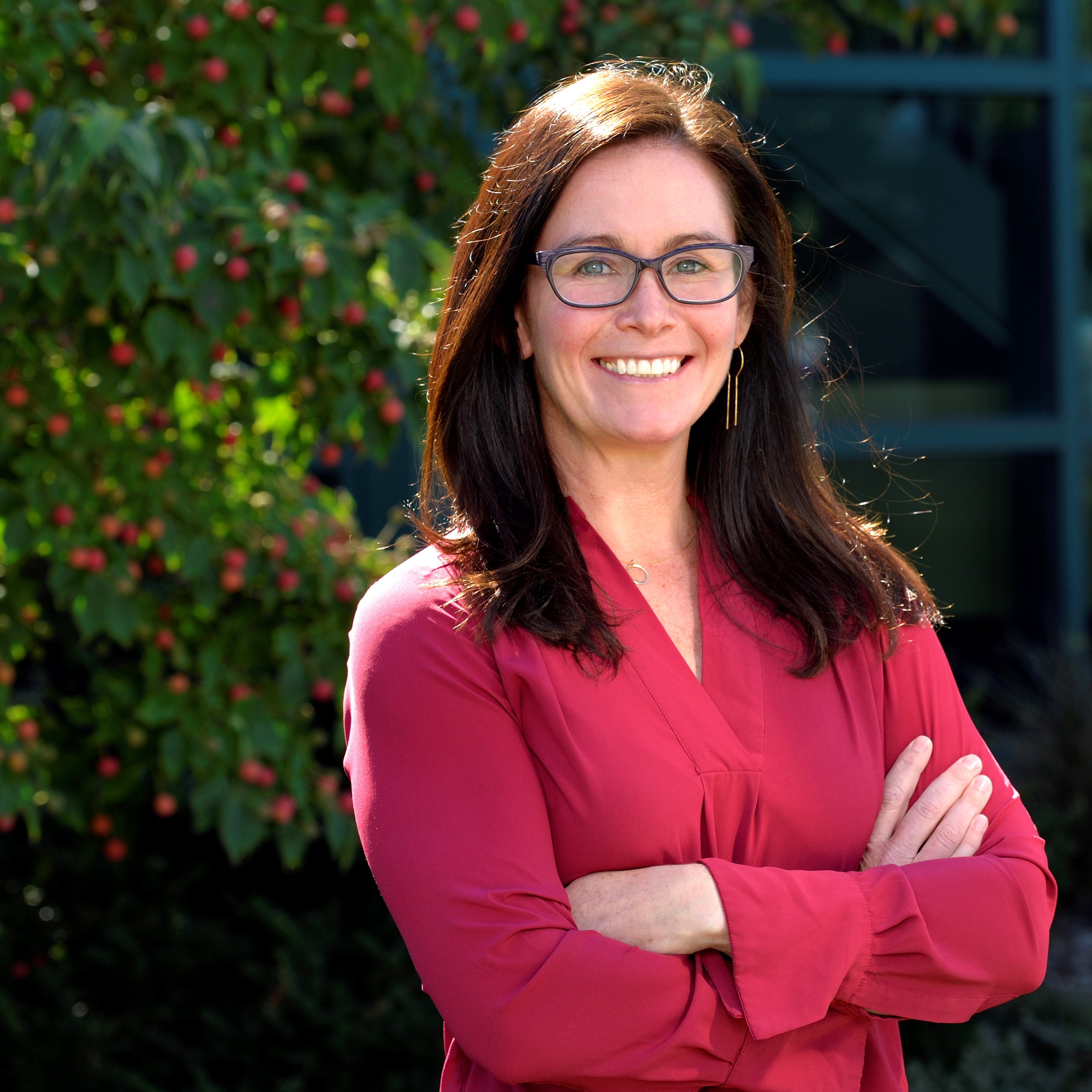 Kimberly Dodd
A: At the VDL, our research is focused on enhancing our diagnostic services to support our core mission — to protect animal and public health in Michigan and beyond. We perform testing for infectious diseases of livestock, horses, poultry, companion animals and wildlife, including zoonotic diseases such as West Nile virus, eastern equine encephalitis and SARS-CoV-2, as well as vector-borne diseases like Lyme disease and Rocky Mountain spotted fever. Our Clinical Pathology group supports patients at the MSU Veterinary Medical Center. We also have nationally and internationally recognized expertise in endocrinology, cancer diagnosis and prognosis and toxicology.
Q: What makes the VDL unique?
A: The VDL has two aspects that are truly exceptional. First, our 135 faculty and staff members have diverse expertise in pathology, endocrinology, toxicology, nutrition, bacteriology, virology, parasitology and immunology, that together make the VDL an international resource. We receive samples from every corner of Michigan, all 50 states and more than 25 countries. The other is the facility itself: The state-of-the art laboratory has extensive Biosafety Level-3 capabilities allowing us to work with potentially zoonotic diseases (spread from animals to humans) and high-consequence pathogens.
Q: How is the VDL involved in One Health?
A:
At its simplest,
One Health
is a collaborative, multi
disciplinary approach to improve health for humans, animals and the environment at a local, national and global level.
We know that
the vast majority of
new diseases in humans emerge from an animal reservoir
,
so the study of zoonotic diseases is a One Health priority area of study.
As a veterinary diagnostic lab
that
receives hundreds
of thousands
of samples a year,
and with extensive BSL-3 capabilities,
we
are
uniquely positioned to build a
One
Health
approach to
detect and identify emerging disease threats
.
Q:
How is the VDL preparing to diagnose the next
"
Disease X
?
"
A:
Over the last two years, we've seen how a virus can upend our lives, and it's reminded us that emer
ging diseases can have dire consequence
s
—
the next
COVID, or
D
isease X
,
could
impact humans or animals
—
or both. W
ith a new global appreciation for the value of forward-looking diagnostics, w
e
have a unique opportunity
today
to harness
advancements in
laboratory
technologies
with
the
ra
pid
evol
ution
in
computational capabilities
. Together, we can create a platform to help us detect and identify disease threats before they cause widespread disease.
Look at it this way
—
current
diagnos
tics are largely
focused on looking for known disease.
It's cold and flu season, and so if
you are
sneezing and coughing, you will likely be tested for the flu and for COVID. If both ar
e negative, we may assume it's a bad cold and prescribe rest
. But
—
what if we had a diagnostic testing platform that could not only detect the flu or COVID, but
also provide real-time information on COVID variants
, helping our global response efforts
?
And
i
n the cases where the sample is negative for known diseases,
what if
we
were
able to identify other
possible
disease
-causing
agents in the sample
, including ones that are currently unknown
? This
creates the
p
otentia
l
to
identify
Disease X
at the earliest stages
—
before we see outbreaks in our animal or human populations.
Leading efforts to discover new diagnostic capabilities is a priority for the VDL — and will require a truly cross-disciplinary approach with our colleagues not only in the College of Veterinary Medicine, but across colleges at MSU. With the university's strong emphasis on research, education and innovation, we have an opportunity to create positive change with global impact. I can't wait to see what we can accomplish.