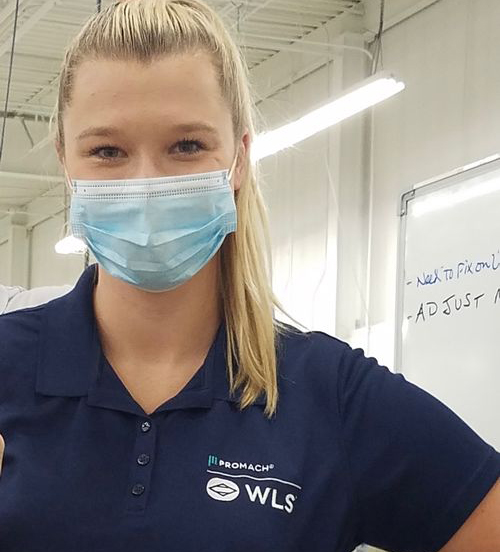 Alyxandra Hoberg received her bachelor's degree in packaging with honors in May 2020 from the Michigan State University School of Packaging within the College of Agriculture and Natural Resources. Now working as an associate specialist engineer for packaging, equipment and technology for Merck, a pharmaceutical company, she is developing COVID-19 therapeutics and vaccines. It's something Hoberg said she especially didn't imagine within the first year of her career.

"A lot goes into creating a new drug, but even more so with what occurs after that. It is important for the packaging and equipment teams to be introduced as early on as possible in the process," Hoberg said. "It is extremely exciting to be a part of creating new products to help save lives!"

The packaging industry incorporates every aspect of packaging, from the variety of materials and processes to package products to the development of systems and testing.

"The packaging equipment must be designed, purchased, qualified, installed and tested before the product can be run. This includes traveling to suppliers and sites during the pandemic — following CDC and company guidelines — to stop the [spread of the virus]. A critical task is to ensure the equipment will execute the high-volume speeds necessary to fulfill the demand, which is clearly high. There is no time for down time."
Read more on the School of Packaging website.