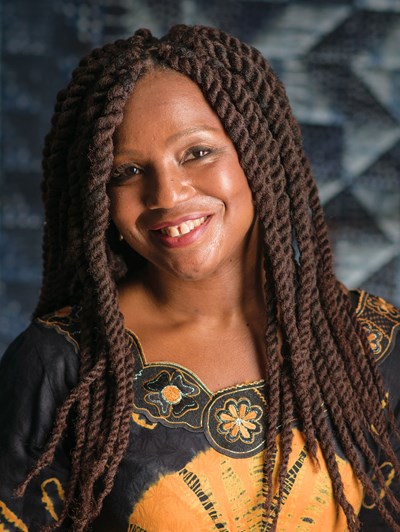 Nwando Achebe
Department of History
College of Social Science
Nwando Achebe, the Jack and Margaret Sweet Endowed Professor of History, is an internationally recognized scholar of twentieth-century African history, who utilizes oral history in the study of women, gender and sexuality in Nigeria. In the last fifteen years, she has pioneered and redefined African historical gender scholarship. Her second book, "The Female King of Colonial Nigeria: Ahebi Ugbabe," a critical biography of the only female warrant chief and king in all of colonial Nigeria, won three book awards. Her sixth book, "Female Monarchs and Merchant Queens in Africa" documents elite females, female principles and female spiritual entities across the African continent, with attention to female power and authority in Africa from the ancient past to the present. The Wellness Feed selected it as one of seven books to celebrate and learn about black history.
Achebe founded the Journal of West African History, the first journal to recognize and to promote an understanding of West Africa's historical distinctiveness. She was featured in The History Channel documentaries, "Roots: A History Revealed" and "Roots: A New Vision," and has been interviewed and featured in documentaries and news programing on four different continents. Achebe has received grants and awards from the Rockefeller, Woodrow Wilson, Fulbright-Hays and Ford Foundations, the World Health Organization and the National Endowment for the Humanities.
Achebe is a popular teacher and has contributed to MSU's top-ranked African History program through her mentorship of students from around the world. She spends generous amounts of time with her students, helping them with writing; research methods, particularly in archives; and providing technical insight for conducting oral interviews. Currently serving on a host of graduate committees, Achebe employs students as editors at the Journal of West African History and as research assistants to help orient them to professional history practices.
Additionally, Achebe serves as the faculty excellence advocate for the college and as a member of the executive board of the Association for the Study of the Worldwide African Diaspora. She was recently promoted to associate dean of diversity, equity and inclusion in the College of Social Science.
For her many accomplishments as a pioneering scholar in the field of African history and pedagogy, and her university, community and global outreach, Nwando Achebe is richly deserving of the Michigan State University William J. Beal Outstanding Faculty Award.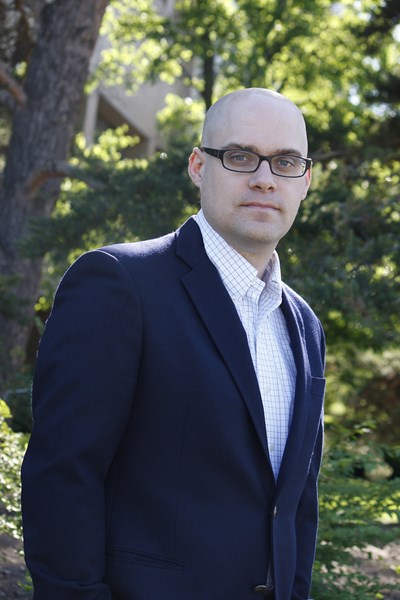 John C. Besley
Department of Advertising and
Public Relations
College of Communication Arts and Sciences

John C. Besley, the Ellis N. Brandt Chair in Public Relations and an internationally recognized scholar on the public perception of science communication, focuses, theoretically and empirically, on understanding the decisions scientists make when they communicate. His research has enabled him to help scientists, communication trainers, science societies and communicators think more deeply about long‐term communication goals and the strategies needed to achieve them. Building on his earlier research on fairness perceptions and trust in scientists, Besley has contributed to research and practice aimed at building positive relationships between scientists and their stakeholders. He is particularly interested in how trust-related beliefs affect support for science and technology, including controversial topics, such as genetic engineering and nuclear energy.
Besley has published more than 85 peer-reviewed articles and book chapters and has received funding from the National Science Foundation, the U.S. Department of Agriculture and a range of foundations. He is the lead author for the 2014, 2016, 2018 and 2020 National Science Board chapters on public attitudes and knowledge about science and technology, which are part of a biennial report, "Science and Engineering Indicators," that NSB submits to the federal executive branch and Congress. Besley is a fellow of the American Association for the Advancement of Science and received the Hillier-Krieghbaum Under-40 Award from the Association for Education in Journalism and Mass Communication in 2013.
As a teacher, Besley focuses on civic engagement and community relations, risk and crisis communication, science communication and media relations, ensuring that students are included in emerging science communication‐related conversations. He organized the MSU Science Festival and the Communication on Tap program with the Health and Risk Communication Center to provide an opportunity for students and faculty to discuss ongoing and emerging science communication issues. He regularly brings students to Detroit, Chicago and New York to engage with a range of organizations regarding their strategic communication strategies. He provides students with experiential learning that builds confidence and prepares them to begin or enhance their professional careers.
For his excellent research to advance science communication to the public and his commitment to student learning, John C. Besley is most deserving of the Michigan State University William J. Beal Outstanding Faculty Award.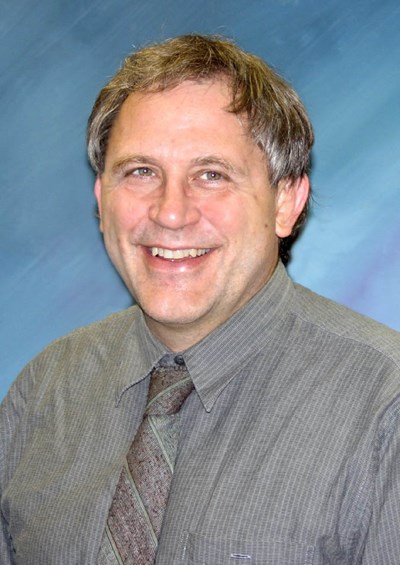 Michael J. Boivin
Department of Psychiatry, and Department of Neurology and Ophthalmology
College of Osteopathic Medicine
Michael J. Boivin is internationally recognized as one of the foremost scientists in the neurodevelopmental and neuropsychological evaluation of African children. As a two-time Fulbright research fellow and a West African Research Association Fellow, he has pioneered research for more than 32 years in assessing the impact of interventions on HIV, cerebral malaria, konzo disease, intestinal parasite and anemia treatment, and malnutrition in children in Uganda, Malawi, the Democratic Republic of Congo, Benin, Mali, Zimbabwe and South Africa. He has also served as a consultant for the National Institutes of Health sponsored studies pertaining to HIV-affected children in Kenya, Tanzania, South Africa and Nigeria.
Boivin has served as PI or Co-PI on numerous grants focused on the use of early caregiver training in early childhood development to enhance the cognitive and psychosocial development in children affected by HIV, the neuropsychological and immunological evaluation and rehabilitation of children surviving severe malaria, and computerized cognitive rehabilitation for children living with HIV. He has studied similar interventions among Congolese children affected by konzo disease or toxic exposure to heavy metal as well as epileptic children affected by nodding disease.
In addition, Boivin has published his findings from these studies in such leading journals as Nature, Lancet HIV, Lancet Global Health, Pediatrics, AIDS, PLoS ONE, Neuropsychology and Clinical Infectious Diseases. He is editor of the book, "Neuropsychology of Children in Africa: Perspectives in Risk and Resilience."
Throughout his research, Boivin has mentored MSU medical and graduate students in collaborative assessment and treatment of neurodevelopmental global health research in Africa. His supervision has resulted in scores of professional presentations at national and international professional meetings and in peer-reviewed journals, with many of these students as lead authors. Boivin has contributed to capacity building in these countries, serving as an adviser on dozens of Ph.D. and M.Med research theses to junior scholars in Uganda, Benin, Malawi, South Africa and the Democratic Republic of Congo.
As one of the leading pioneers and research scholars in his field for more than 30 years and a committed mentor of upcoming scholars, Michael J. Boivin is highly deserving of Michigan State University's William J. Beal Outstanding Faculty Award.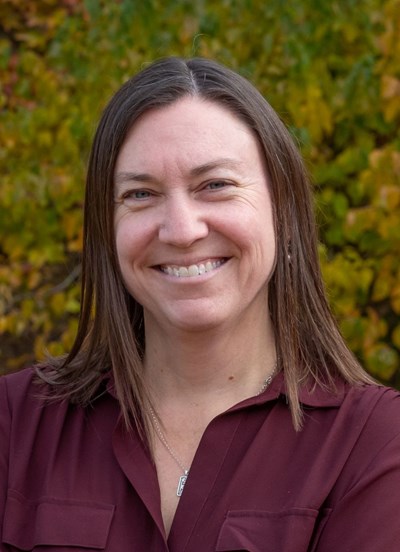 Kendra Spence Cheruvelil
Lyman Briggs College
Department of Fisheries and Wildlife
College of Agriculture and Natural Resources
Kendra Spence Cheruvelil's aquatic ecology research formed the basis of landscape limnology, a subdiscipline of ecology focused on the spatially explicit study of lakes, streams and wetlands as they interact with freshwater, terrestrial and human landscapes to determine the effects of pattern on ecosystem processes. As co-director of MSU's Data Intensive Landscape Limnology Lab, she conducts big-data research on lakes to understand how global climate change, land use intensification and the spread of non-native species affect lakes across regions and continents.
Cheruvelil also conducts research on how scientific teams can work together more effectively to promote successful interdisciplinary collaborations. After years developing tools and approaches for creating an inclusive and productive research climate for her teams, she worked with a group of scholars to synthesize the literature and write a paper as a guide for other ecologists, particularly team-leaders. Instead, she created an important theoretical foundation arguing for a focus on team-diversity, inclusion and interpersonal skills. Taking this research to the next level, she published a second article postulating that team science was part of a broader suite of emerging ways of doing science that are integrally connected – Team Science, Open Science and Data-intensive Science. She posed that they form an essential part of many contemporary data-intensive research that is usually highly collaborative and demonstrate the importance of diversity in science teams. This paper was selected as the Editor's Choice article in BioScience in 2019.
A creative and scholarly educator, Cheruvelil implements innovative and evidence-based teaching practices, studies the effects of these interventions on student learning and classroom climate, and then assesses her performance relative to these standards. She has revolutionized the way that Lyman Briggs teaches introductory biology labs by creating a substantive team-based, semester-long research experience for students. Cheruvelil has trained future faculty by supervising dozens of undergraduate and graduate teaching assistants, and by developing workshops that help course assistants make their classrooms more inclusive.
For her distinguished scholarship with far-reaching impacts in ecology and beyond; her creative, scholarly, and inclusive teaching; and her visionary leadership, Kendra Spence Cheruvelil is richly deserving of Michigan State University's William J. Beal Outstanding Faculty Award.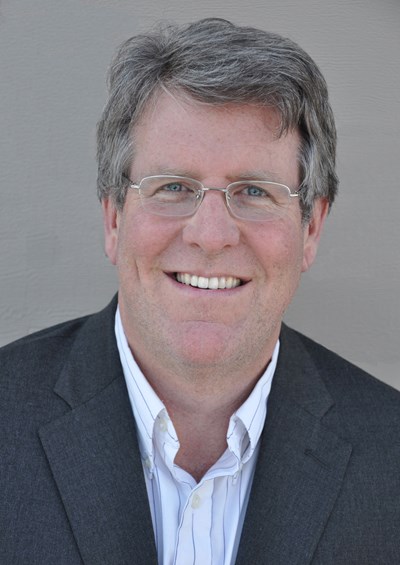 Donald E. Conlon
Department of Management
Broad College of Business
Donald E. Conlon, chairperson and Gambrel Family Endowed Professor of Management, is recognized internationally for his scholarship in organizational justice, managerial decision making, negotiation and dispute resolution, and creative team research, which helps leaders understand how abstract concepts such as voice, transparency and fairness can be translated into effective organizational practices.
Conlon has published dozens of articles in peer-reviewed journals, many of which include doctoral students as co-authors because of his commitment to providing students with solid research and publishing experiences. For example, he published a meta-analysis of the literature on organizational justice with four MSU doctoral students that has become foundational among those studying issues of justice and fairness in organizations; it has been cited more than 7,000 times. His research on leadership, team weaknesses and intragroup conflict in British string quartets, conducted with Keith Murnighan, has become foundational to scholars studying within-group behavior across academic fields.
Elected a fellow of the International Association for Conflict Management in 2019, Conlon received the Distinguished Scholar Award from the International Conference on Advances in Management in 2009. He is currently serving on seven editorial boards, including associate editor of the "Academy of Management Review."
Conlon has taught successfully in every Broad program: undergraduate, MBA, Ph.D., Executive MBA and the online M.S. in Management. The topic he teaches is deeply behavioral: How do we listen to each other? How do we interact with each other? How can we identify and resolve conflicts productively? These are skills essential to creating and maintaining productive relationships in the workplace, and Conlon has been an innovator in teaching this area, using experiential, hands-on exercises and interactions. He even devised a process for behavioral examinations to provide feedback about what students do, not just what they know.
Additionally, Conlon has served as the chairperson of the management department for twelve years. During this time, he oversaw the development and launch of the department's online master's degree in management, strategy and leadership. Launched in 2013, his program has become the largest graduate degree program in the college, with more than 300 students.
A renowned scholar, committed teacher and mentor, and outstanding leader, Donald E. Conlon is highly deserving of Michigan State University's William J. Beal Outstanding Faculty Award.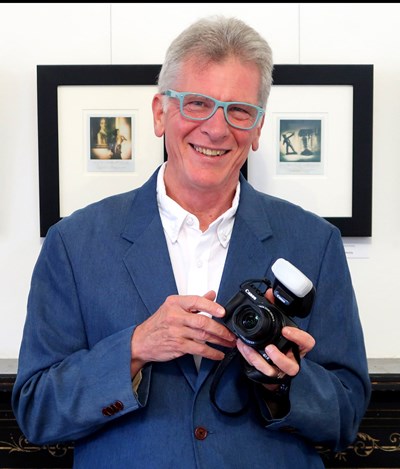 Peter Glendinning
Department of Art, Art History and Design
College of Arts and Letters
Professor Peter Glendinning is an accomplished photographer with an outstanding record of exhibitions and publications, teaching and mentorship of MSU students, an expanded pedagogical reach through Coursera (an online database of courses and specializations taught by accredited university professors around the world), and leadership within the photography education community. Professor Glendinning's record exemplifies his most enduring commitments: his drive to explore the technical history of photography as a medium, his investment in photography's capacity to record social change in local and global contexts, and his commitment to advancing the teaching of photography at Michigan State and beyond.
As he moved into his fifth decade of service at Michigan State, Professor Glendinning embarked upon a new research project based on field research in South Africa. Called "Attached to the Soil," Professor Glendinning's multimedia project of oral histories, landscape video segments and location portraits printed in platinum and palladium, focuses on the reverberations of Nelson Mandela's inauguration speech as Apartheid ended in 1994. During his 2020 Fulbright fellowship to South Africa, Glendinning accompanied his field research with lectures at sixteen universities, moving beyond the country's few resource-rich institutions to share techniques with a wide array of students and colleagues. In the words of one referee, "'Attached to the soil' is an important work of art. It demonstrates that South Africa is truly on the road towards that 'better place' that Nelson 'Madiba' Mandela envisioned."
Having taught in the Department of Art, Art History and Design since 1978, Glendinning has witnessed and helped shape several waves of change in the teaching of art at the undergraduate level. His record shows his consistent balance between encouraging students to develop a solid background in technical skills and being open to emergent forms of teaching. Five years ago, he began to translate those skills to online teaching, developing a series of Coursera courses that has served more than 231,000 students. Professor Glendinning has served the national and regional photographic education community as president of the Midwest chapter of the Society for Photographic Education and as president of the Photo Imaging Education Association.
Throughout his career, Peter Glendinning has shown a commitment to excellence most deserving of the recognition and honor of the Michigan State University William J. Beal Outstanding Faculty Award.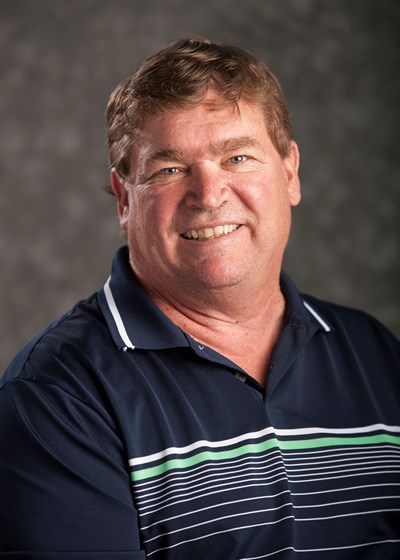 Larry J. Gut
Department of Entomology
College of Agriculture and Natural Resources
Since joining the Michigan State University faculty in 1997, Larry J. Gut has used applied research in chemical entomology to reduce the negative economic impact of insect pests on orchard fruits. Specifically, his research focuses on developing the knowledge and technology behind integrated pest management in apple, cherry, peach, pear and plum crops. As the tree fruit entomologist for Michigan, Gut has become an internationally recognized expert on orchard pest management through his innovative studies on the behavior and ecology of insect pests.
Gut and his team developed novel insights into how moths communicate using sex pheromones and used this insight to develop behavior-modifying chemicals to reduce insect pest populations more effectively, economically and in environmentally friendly ways to protect Michigan's multibillion-dollar fruit tree industry. One of his projects involved testing the release of sterile male codling moths to reduce pest reproduction and fruit damage in Michigan apple orchards. Recently, Gut has focused attention on the destructive spotted wing Drosophila, an insect that has caused significant damage to Michigan's cherry industry. Working with a national team on a USDA-funded project, he developed a novel approach to predicting risk from this pest based on crop phenology. He has published 114 peer-reviewed journal articles and 164 refereed technical reports and presented his research, often as keynote speaker, at scientific conferences nationally and internationally.
Also, Gut has an exceptional record of service to MSU Extension, particularly for transforming his research into guides for fruit growers. He has written more than 220 newsletter and fourteen trade magazine articles and published thirty-three bulletins and seven books describing how best to manage insect pests of orchards. He has also given numerous workshops and presentations at Extension events.
Gut's teaching focuses on training the next generation of applied chemical entomologists. Throughout his career, he has mentored seven postdocs, eight doctoral candidates and ten master's students and served on thirteen thesis and dissertation committees. Gut has served on national or international committees and boards to advance sustainable pest management goals and served as associate chair of the Department of Entomology.
Committed to delivering on all aspects of the land-grant mission, Larry J. Gut is highly deserving of Michigan State University's William J. Beal Outstanding Faculty Award.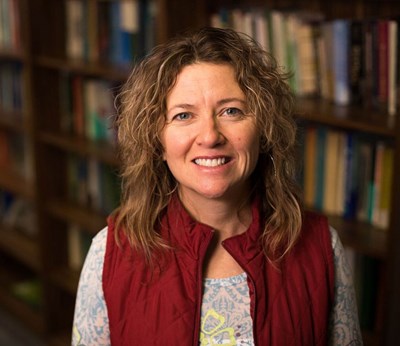 Maria Knight Lapinski
Department of Communication
College of Communication Arts and Sciences
AgBioResearch
Maria Knight Lapinski's scholarship is characterized by intense curiosity, passion for research, conviction about the transformative power of science, and belief in teaching and outreach. She has worked with interdisciplinary teams of researchers and students to better communities across the globe.
Lapinski's research connects communication science with worldwide human, animal and ecological health issues. Her work has been featured not only in communication journals but also in health, medicine and psychology journals and ranges in topics from shark-bite prevention awareness to grassland conservation in Tibetan plateaus. Through her work, she has developed and tested theories about how and when cultural and social norms influence decisions people make to protect health and reduce risks for themselves, others and the planet. One letter writer stated, "Dr. Lapinski is a giant in the health communication field, known for her intellectual contributions through prolific research, sustained mentorship of junior researchers and international collaborations that have introduced her discipline to a large group of professionals and scholars." She has published sixty-one peer-reviewed journal articles and numerous book chapters and given multiple conference presentations.
Teaching and student mentorship is a hallmark of Lapinski's career. More than half of her publications and papers include student authors. Her students have gone on to become faculty member around the country and to serve in the Centers for Disease Control and Prevention, National Cancer Institute and the United Nations. Lapinski builds innovation into all her courses by adopting novel approaches to teaching and learning based on student needs.
Lapinski has served in numerous and varied leadership and administrative roles. Her service to the discipline includes serving on the editorial boards of nine journals since 2001, reviewing and organizing conferences, serving on grant review panels and participating in international commissions. She directs MSU's Health and Risk Communication Center, an interdisciplinary research, teaching and public engagement network of fifty faculty and served as associate dean for research for six years in the College of Communication Arts and Sciences.
Maria Knight Lapinski's excellence in research, teaching, and outreach exemplifies the spirit of Michigan State University's William J. Beal Outstanding Faculty Award, of which she is highly deserving.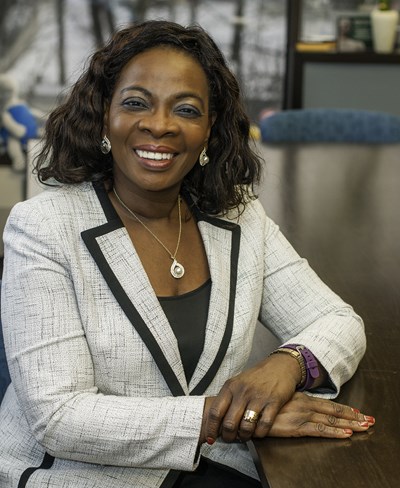 Adesuwa (Ade) B. Olomu
Department of Medicine
College of Human Medicine

Adesuwa "Ade" B. Olomu is the Blanch B. and Frederick C. Swartz Endowed Professor of Medicine and has dedicated her career to scholarship on bridging the disparity gap in cardiovascular care and outcomes for minority and low-income populations. Her scholarship focuses on the design and implementation of clinical interventions that bring scientific research findings into practice by implementing evidence-based, clinical care models to improve patient management and outcomes. Her innovative Office-Guidelines Applied to Practice Model for translating research into clinical practice in preventive cardiology has been demonstrated to improve diabetic care, blood pressure control and heart disease prevention. This model has been implemented at Federally Qualified Health Centers throughout the nation.
Olomu's research has been widely published and cited, with more than 100 peer-reviewed abstracts and articles in such publications as the New England Journal of Medicine, Lancet, and Journal of General Internal Medicine; five book chapters; and more than 80 national and international presentations. Her article, "Interventions for Providers to Promote a Patient-Centered Approach in Clinical Consultations," was one of the top 10 Cochrane Consumers and Communication Group's reviews in 2015, receiving 1,470 citations by 2020.
Olomu has served as a role model and mentor to many residents, medical and graduate students, and junior faculty. Her teaching evaluations are consistently excellent and contain such comments as, "Dr. Olomu is a phenomenal teacher. She always made morning rounds a learning opportunity and provided opportunities for medical students and residents to perform clinical exam skills. Students are lucky to be on her service." Her outstanding teaching skills have earned her both the CHM Outstanding Clinician and the CHM Outstanding Faculty Awards.
Additionally, Olomu has played key roles on local, regional and national committees. She was a member of the NIH Behavioral Medicine Interventions and Outcomes Study Section for six years and currently serves as chair of the Association of Chiefs and Leaders of General Internal Medicine, Unified Leadership Training in Diversity Program. At MSU, Olomu serves as her department's vice-chair for research and the college's faculty excellence advocate.
For her profoundly innovative and impactful research, outreach to the most vulnerable populations, excellent teaching and mentoring, and service to MSU and her profession, Adesuwa "Ade" B. Olomu is richly deserving of the Michigan State University William J. Beal Outstanding Faculty Award.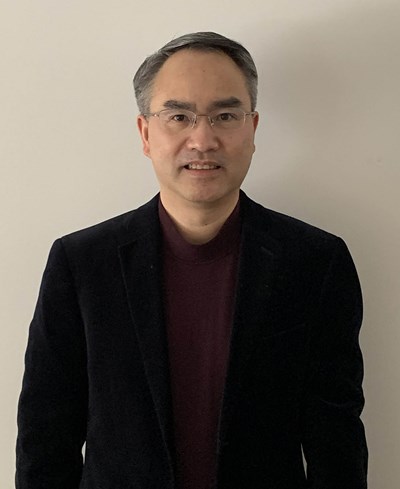 Zhiyong Xi
Department of Microbiology and
Molecular Genetics
College of Natural Science

Zhiyong Xi focuses his research on decreasing the spread of disease-causing mosquitoes, particularly those that cause malaria and dengue fever, Aedes aegypti and Aedes albopictus. Noting that Wolbachia bacteria, a bacteria common in insects (although not in Aedes aegypti), induces a conditional male sterility in their insect host, Xi generated a novel lab population of dengue- and malaria-carrying mosquito vectors stably infected with Wolbachia. Although the generation of this Wolbachia-infected mosquito line was the first contact between these two species, they formed a stable intracellular symbiosis, including germline transmission of Wolbachia. This line not only exhibited a robust Wolbachia-induced male sterility but also a stable intracellular symbiosis, including germline transmission of Wolbachia. Xi then demonstrated that population replacement can occur through seeding the transinfected mosquitoes into a wild-type population under laboratory conditions.
With the successful generation of the novel Wolbachia-infected mosquito line, Xi tackled the more ambitious task of translating this discovery into a next generation vector control strategy. By taking advantage of Wolbachia's ability to spread rapidly through an uninfected population, Xi infected entire mosquito populations, successfully reducing their viral load, and breaking the mosquito-human-mosquito cycle of transmission. In a series of studies, he demonstrated the effectiveness of combining the two approaches to diminish the spread of dengue fever and other insect-borne diseases.
Xi draws on his laboratory studies and real-world application work to enhance his mentoring and teaching of undergraduate and graduate students. He regularly teaches medical entomology and has developed several courses on such special topics as "Animal Symbionts: The Gut and Beyond" and "Molecular Virology" for graduate students. He mentors undergraduate and graduate students and postdocs in his lab to help them develop research skills for their future careers.
Additionally, Xi serves as the director of the Sun Yat-sen University–Michigan State University Joint Center of Vector Control for Tropical Diseases, and leads field trials to develop Wolbachia-based population suppression for control of the primary dengue mosquito vectors in both China and Mexico.
For his significant accomplishments in combining innovative laboratory studies with the development of methods to combat dengue, malaria and other vector-borne diseases, and for teaching his expertise and research methods to students, Zhiyong Xi richly deserves the Michigan State University William J. Beal Outstanding Faculty Award.