When the Logan County, Colorado Department of Human Services removed two infant twin girls from the custody of their mother, the mother told the department that their father might have Chickasaw heritage. The department sent notice to the Chickasaw Nation, which responded that the children were eligible for citizenship and sent the necessary tribal citizenship forms to the department.

The Chickasaw Nation never got those forms back.
To all appearances, the agency simply ignored the notice from the Chickasaw Nation, and the Nation received no communication from the State. The State filed to terminate the mother's parental rights and only at that point did Logan County disclose to the juvenile court that the children were eligible for enrollment in the Chickasaw Nation.

That's where Michigan State University College of Law's Indian Law Clinic entered the case.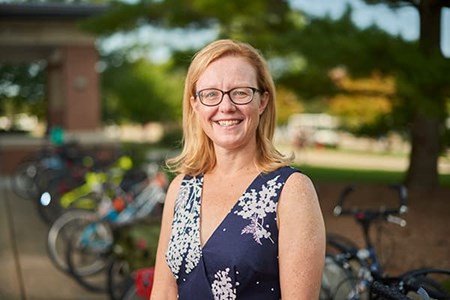 Academic specialist and Indian Law Clinic director Kathryn Fort, one of the nation's leading experts on the Indian Child Welfare Act, worked extensively with the Chickasaw Nation on this complicated case. Instituted in 1978 in response to a national epidemic of the removal of Native children from their families and tribes, ICWA sets federal requirements for state child custody proceedings involving a Native child "to promote the stability and security of Indian tribes and families by the establishment of minimum federal standards for the removal of Indian children…" (25 U.S. C. 1902). While widely regarded as a successful tool in promoting the wellbeing of both children and tribes, ICWA compliance is patchy and varies from state to state.
For the full story, visit the College of Law website.