Drug cartel methods used to distribute heroin and other unlawful wares are increasing in complexity, according to a study by two Michigan State University researchers titled Discovery, Analysis and Disruption of Illicit Narcotic Supply Networks.
For their work, Siddharth Chandra, director of the Asian Studies Center and professor of economics in the James Madison College, and Galia Benitez, associate professor in the James Madison College with a focus on public policy, public management, international relations and political economy, have been awarded a $256,193 National Science Foundation grant. The grant serves as part of a joint $1 million research effort with researchers from the University of Maryland.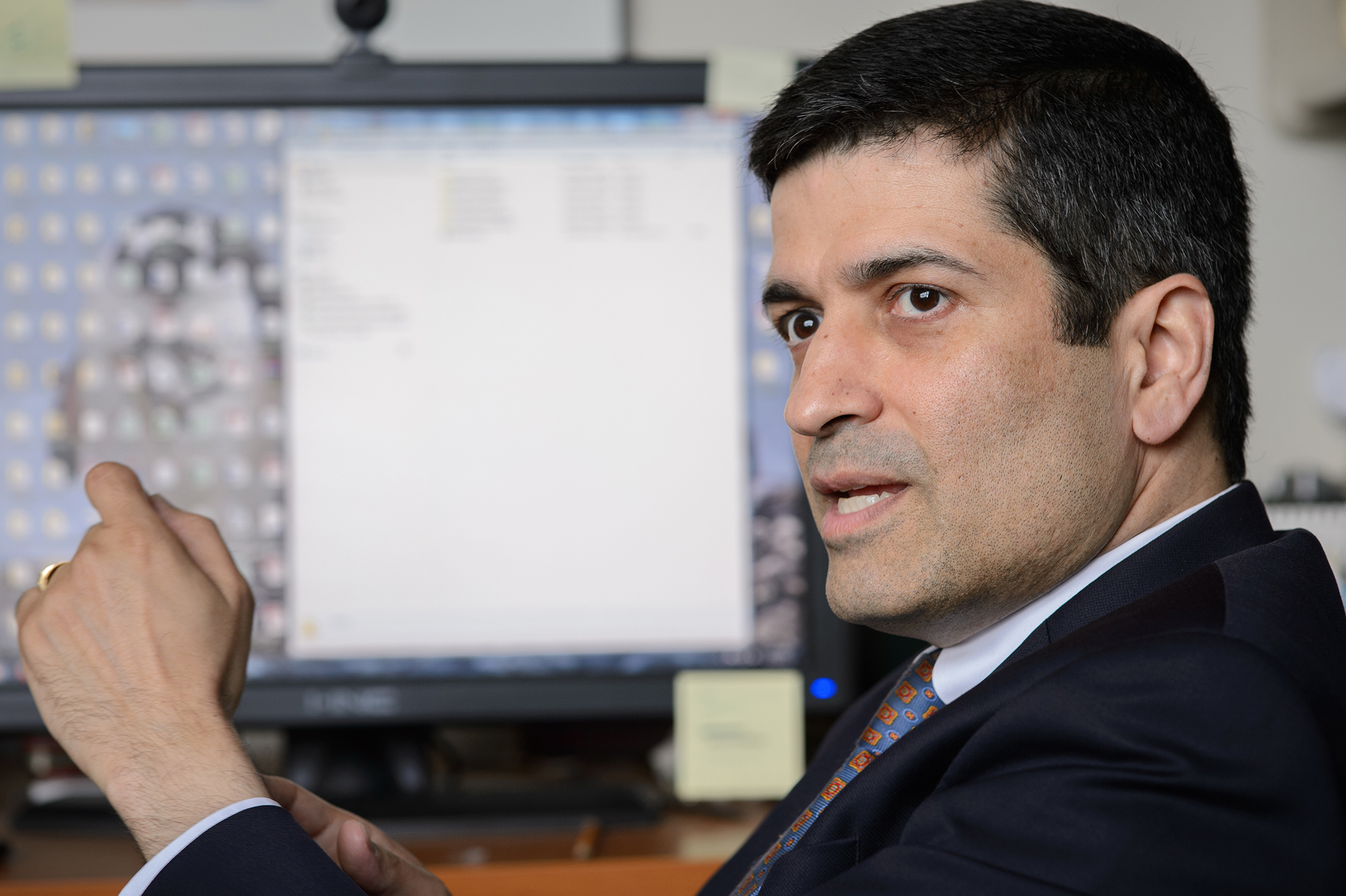 Siddharth Chandra, director of the Asian Studies Center and professor of economics in the James Madison College.
Chandra's work began as a graduate student when he studied the opium trade in 20th century colonial Asia. He discovered that revenues from the legal sale of opium and cannabis accounted for the majority of total revenue colonies earned.
"This interest led to the discovery of some unique data on opium and cannabis, and the National Institutes of Health awarded me several grants to study the consumption of these drugs," Chandra said. "This early exposure made me aware of the need to understand the functioning of drug markets in order to understand the epidemics that drugs can cause."
Benitez, born in Colombia, witnessed firsthand the development of narcotic networks and the devastation those networks can have on a community.
"Drug trafficking has affected my country deeply by promoting corruption and violence and by affecting the culture and social values," Benitez said. "Today, drug trafficking is not diminishing but has been expanding to new geographic areas around the world."
Together, their combined research efforts aim to implement a system that can trace narcotics trafficking from area to area. The insight can be used by law enforcement to disrupt networks in the United States and beyond.
"Our work takes simple concepts from economics that apply to many legal goods and services and applies them to the analysis of (illicit) drugs and drug markets," Chandra said. "The most important of these is the notion that the price of a good contains information that extends beyond simply what it would take to buy that good."
Using those economic concepts, their research can infer where illegal narcotics shipments are likely to be coming from and where they go. The logic is that if two locations lie along a trafficking route, then the prices of the narcotics in those two locations will change together. From there, they can infer the structure of entire drug networks.
To get the necessary tracking information, their research pairs common data such as narcotics seizures and consumption with less common data such as drug purity, pricing and police efforts. With that data, Chandra and Benitez can refine tracking models by combining economics, supply chain and other multidisciplinary techniques, gaining a better understanding of larger networks. From there, their research can be applied to various illegally trafficked products such as heroin, MDMA and cocaine in the United States and Europe.
"Having earned grants from the NIH and now the NSF has affirmed the value that the scientific and research community places on understanding drugs and markets for drugs, which cause untold suffering to millions of people worldwide," Chandra said. "This and future research projects will enable us to understand how drugs move from their sources to end consumers, which in turn will enable efforts to mitigate drug epidemics at various stages of the supply chain, from production and transportation to distribution as well as consumption and its treatment."
If you, or a loved one, are struggling with drug and alcohol addiction, consider contacting the National Drug Helpline at (844) 289-0879.