Michigan State University Debate qualified two teams to the National Debate Tournament last weekend at the district qualifying tournament held online.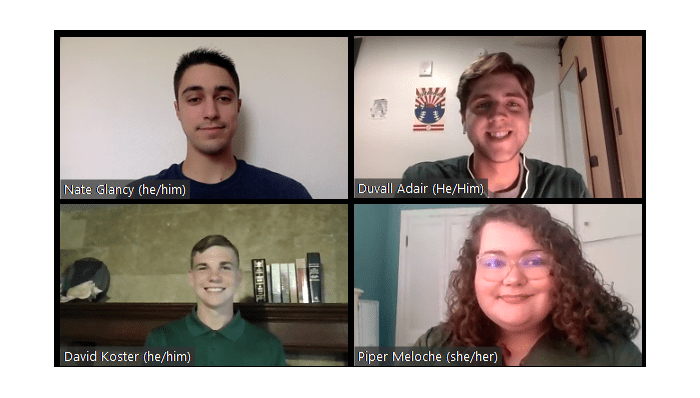 Piper Meloche, a social relations and policy junior in the Honors College, and Duvall Adair, a political theory and constitutional democracy senior in the Honors College, were undefeated against teams from Northwestern University, Indiana University, Purdue University and Wayne State University to qualify for their first National Debate Tournament.
Nathan Glancy, an economics junior, and David Koster, a political science freshman in the Honors College, also went undefeated to clinch a spot at the national championship.

"Qualifying to the national championship is a huge accomplishment," said Carly Watson, director of MSU's debate team. "This has been an exceptionally challenging year for all of our students and coaches so we are immensely proud to have qualified two teams to the NDT."

This is the 25th consecutive year that the MSU debate team has qualified a team to the NDT — one of the longest streaks nationally for a public university.
Read the full story on the Debate Team website.