For many LGBTQA+ students, staff and faculty, a college campus often provides a more tolerant and inclusive environment where the fear of backlash and judgement for living 'out of the closet' is lessened. When many higher education institutions shifted to remote working and learning during COVID-19, students in the queer and trans community had to endure over a year of living in spaces where they didn't feel safe to be themselves or had to live in isolation.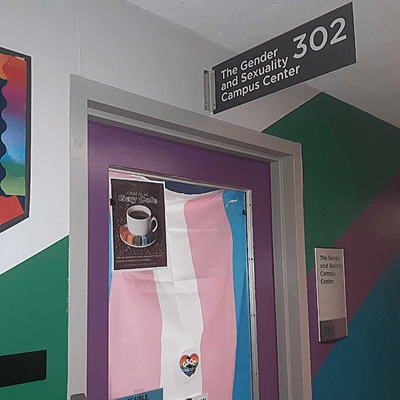 Nealmonté Alexander (he/they), senior dual fine arts candidate majoring in apparel textile design and theater and president of Delta Lambda Phi Social Fraternity, said, "Campus offers a sense of our freedom; it's where we can be our full authentic selves. With everything shut down because of COVID-19, some people had to retreat into old versions of themselves that they thought they were detached from."
Alexander faced an issue with housing that The Gender and Sexuality Campus Center or GSCC was able to help with last year.
"We have plenty of students who haven't felt comfortable going home and are even more isolated when they're staying in the East Lansing area because they don't feel comfortable or aren't able to go home," said Morgan Doherty (they/them) coordinator at GSCC.
The challenge of not feeling part of a community has contributed to struggles with mental health. Many queer-identifying students are also low-income and people of color who work in essential service industry jobs. All of these stressors have taken a toll on social-emotional health and well being.
The LGBTQA+ community has been struggling with COVID-19 — most notably because of their intersecting identities. For example, Alexander who has an off-campus job said, "I can say for me, I have faced more conflict with customers than I ever have before. And I'm the only person of color on staff; I'm one of the only people that does not identify very clearly as straight."
When students enter as first-year students, they undergo a process of education when they meet people from diverse identity backgrounds and perspectives that they may not have been introduced to before. In the fall, two cohorts of students will be on campus without having that exposure.
"I worry about how tolerant everyone is going to be. How tolerant are you going to be of those that are different than you, particularly LGBTQA+ communities?" said Alexander.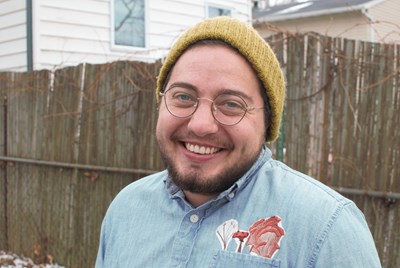 Doherty works on small and serial programs, communications, and is an adviser for QT Grad, a new Registered Student Organization for queer and trans graduate students. The center is bracing for the return to in-person learning and, for students, there has been confusion around how to change their names in the university system. Frequently, names do not align with a person's gender identity and students may seek to update their legal name. Students who are having trouble getting the correct name on the class rosters are encouraged to contact GSCC so they can help to improve the system.
This is also the first year where students at Michigan State University were able to request Gender Inclusive Housing. According to MSU Housing Manager Suzette Babcock (she/her), there has been a significant increase in requests for gender inclusive housing spaces since the program opened to allow students from all gender identities and expressions to choose to live together. Residence Education and Housing Services continues to provide an increased number of housing spaces, as well as opportunities for students to indicate their gender identity and pronouns within the My Housing system.
"Gender inclusive housing is imperative to create safe spaces for all Spartans, particularly from a trauma-informed approach, which is so critical for creating a sense of community and belonging for our students," said Babcock. "Our gender-inclusive communities in Wonders and McDonel halls will have intentional education, staffing and support for their residents."
Many students have lived through a lot of trauma in the last couple of years; some students have had family members die or become seriously ill, and some students have been seriously ill themselves.
"We are all going to be bringing that [trauma] back to campus along with the trauma of having been isolated for so long. Finding a way to be in community with one another is an exciting opportunity, but we're aware that it's been a tough couple of years for a lot of people," said Doherty.
From 4-8 p.m., Aug. 30, GSSC is hosting an LGBTQA+ welcome night at Benefactors Plaza, behind the Student Affairs and Services Building on East Circle. There will be a resource fair, a welcome for LGBTQA+ students of color, a general student welcome and a graduate student welcome.
"We will have all kinds of swag and exciting things from our campus partners available at that event," said Doherty. Students who cannot make it to that event are welcome to stop by the office or stay updated on offerings by subscribing to the GSCC newsletter.
The center also offers a first-year experience program called New 2 U to bring programs out to where students live. GSCC is hosting LGBT caucuses within each neighborhood to have a night of trivia, prizes and a chance to meet one another and find about resources the campus has to offer.
"Even though I'm moving off campus, I will still be involved with the center," said Alexander. "I go there all the time. I love it there. It's like a second home and so comfortable and welcoming."
As part of reopening for fall, GSSC is preparing the family room, which is the heart of the center. It is a small living room-type space that's available to students. In addition, during drop-in open hours for students, they have a "Gay Café" where students can get free coffee and individually wrapped snacks.
The center also maintains their liaison with Counseling and Psychiatric Services, by offering free drop-in 15-minute consultations to get people involved with counseling. Finally, GSSC is relaunching the Quest Foundations Online Module through the D2L website, an introductory LGBT course with updates and improvements at the end of August.
MSU is a large campus, especially for new students. It can be daunting to find your way around, which is exponentially magnified if students come from a repressive home environment. "The center is a good place to start finding the community that you need and the resources that you need to have a good college experience," said Doherty.
Visit the GSCC website for more information, such as navigating all-gender restrooms, learning about the over twenty LGBTQA+ campus organizations and more.