MSU's Office of Sustainability dubs this spring the Semester of the Trees, asking Spartans to reflect on the importance of trees to their experiences at MSU. The university has different events planned to celebrate its trees, including the inaugural Spartan Arbor Day 5k to be held Saturday, May 1.
The university has a long history of being a campus of trees, starting with the first tree planted on campus in 1863. President Abbot and his wife took a white pine sapling from the banks of the Red Cedar River and planted it outside the Cowles House, marking the birth of a tradition of tree planting at MSU.
This tradition continues today with Infrastructure and Planning Facilities' new policy on tree replacement. Starting in 2020, MSU implemented a sustainability policy to preserve its arboretum by replacing every tree removed on campus with at least one new tree. Last year, they planted 300 trees on campus. Furthermore, the university received the 2020 Tree Campus Higher Education recognition from the Arbor Day Foundation. Jerry Wahl, the campus arborist, discussed the importance of maintaining net tree abundance on campus.
"All of the trees that we're planting are sequestering carbon and reducing our carbon footprint," said Wahl. "They shade buildings and reduce the heat island effect. They're also great for people's mental state."
The Office of Sustainability designated this spring to be the Semester of the Trees in order to highlight the impact of trees to MSU's campus. Amy Butler, the director of sustainability at MSU, noted the relevance of this semester-long celebration of trees.
"The MSU arboretum represents a culture of embracing and preserving the natural beauty and character of the campus for present and future generations of Spartans, while also contributing to a resilient campus," Butler said.
There are over 20,000 trees on campus, not including ones on the woodlots or farmlands. These trees provide many environmental benefits, as well as social and educational ones. Frank Telewski, professor and director of the W.J. Beal Botanical Garden and Arboretum, described the significance of trees to education and research at MSU.
"All of our campus arboretum is used for research and teaching," said Telewski. "You can come to the Beal Garden and learn, by yourself or with a class ... It's all about making that people-plant connection."
Both Telewski and Wahl reflected on the effect trees have on our health. Trees and green space on campus aid in improving mental and physical health. One need only walk around campus after a stressful day to feel the healing effects of trees. Telewski argues that the Semester of the Trees is a call for Spartans to recognize the importance of campus trees in their lives.
"We're increasing people's awareness of the value of these trees," said Telewski. "If we don't take care of them, if we don't keep planting trees, we would lose so much of our character ... We want to keep that green campus because if we lose it, I think we're gonna lose part of our soul."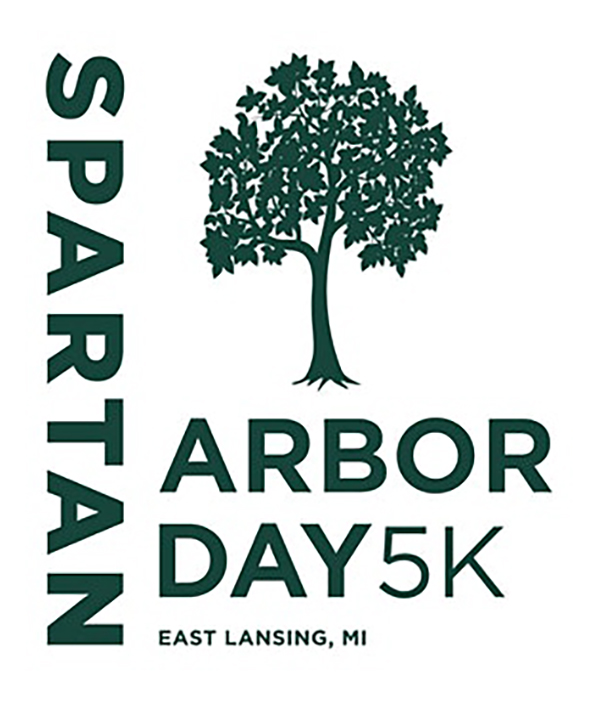 Events like the Spartan Arbor Day 5k were planned with the intention to maintain the character that trees bring to MSU. Funds from the event will raise money to continue planting trees on campus.
"Given everything going on with COVID-19, we're going to hold the 5k virtually," said Wahl. "We're hoping to see people run around the world for the trees on our campus."
Register for the virtual 5k on the event's Eventbrite page. Also, as part of the MSU Science Festival, take a virtual tree walk and learn about how MSU Teaches, Talks and Walks Trees during a panel at 6:20 p.m. EDT, April 28. MSU Sustainability seeks to continue honoring trees on campus through these events.
"The Semester of Trees celebrates this stewardship and invites Spartans from around the world to reconnect with campus and become a part of preserving the Spartan tree legacy," said Butler.