MSU Provost Teresa K. Woodruff, Ph.D. has selected Linda S. Greene as the inaugural dean of the MSU College of Law following its transition from an affiliate to a Michigan State University constituent college in the summer of 2020. The appointment will be effective June 1, 2021, pending approval by the Michigan State University Board of Trustees.
"The enthusiasm and support of the campus community for Professor Greene was pivotal as together we considered a national slate of leaders for this role," said Woodruff. "I look forward to welcoming Professor Greene to our community of scholars and supporting her vision for law at Michigan State University."
Greene comes to MSU Law from the University of Wisconsin–Madison School of Law, where she joined the faculty in 1989 as a full professor and holds the Evjue-Bascom Professorship. She was a visiting professor at both Georgetown University Law Center and Harvard Law School. At Harvard, she was the first African American woman to teach at the law school.
Greene's administrative work has been distinguished by a commitment to building and supporting diverse, creative learning communities. She served as associate vice chancellor for the University of Wisconsin–Madison from 1999 to 2004 and was the inaugural vice chancellor of equity, diversity and inclusion at the University of California–San Diego.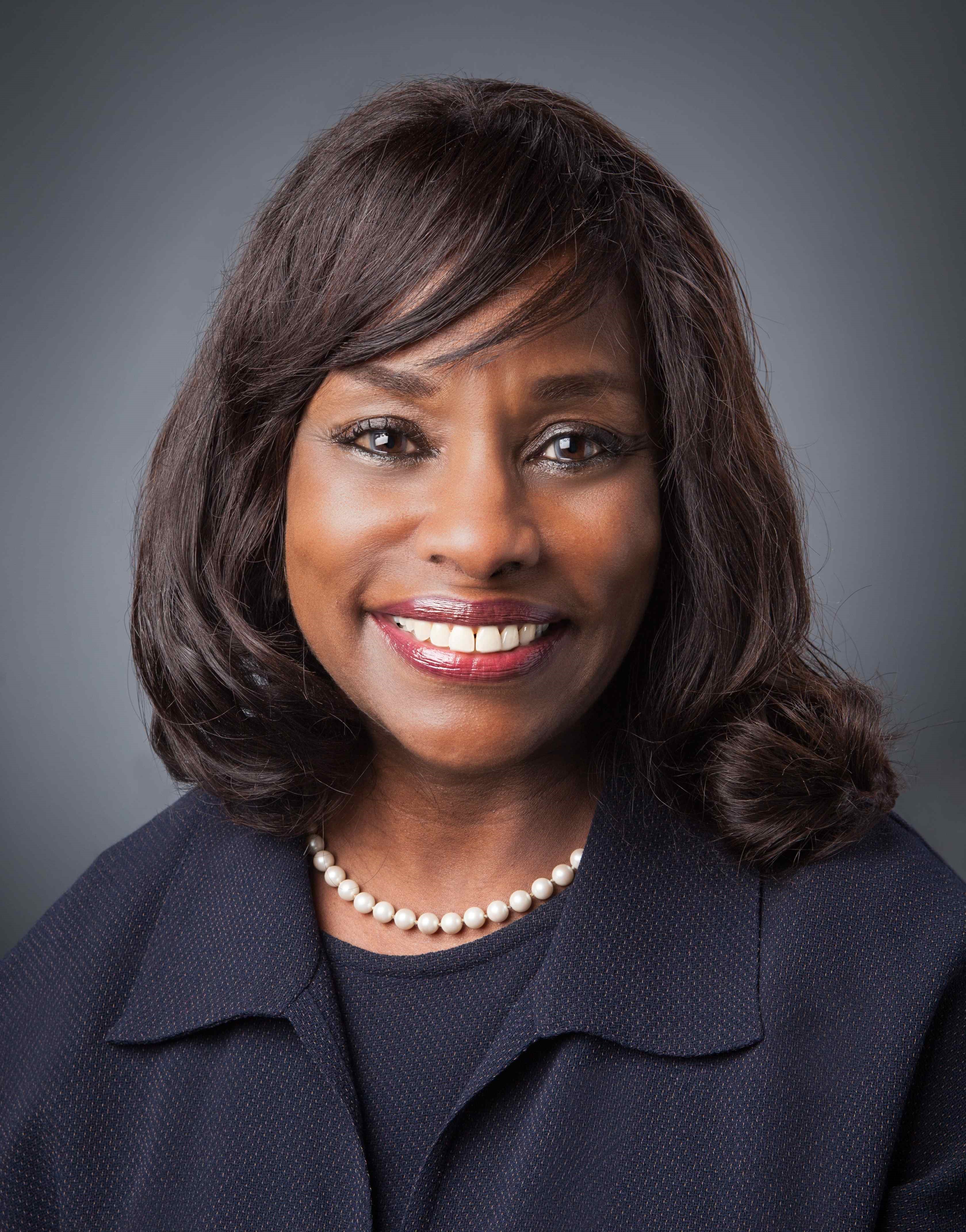 Linda S. Greene, the inaugural dean of the MSU College of Law.
She earned her bachelor's degree at California State University–Long Beach, her juris doctor at the University of California–Berkeley and a certificate in public international law from The Hague Academy of International Law. Prior to entering academia, Greene served as an attorney at the NAACP Legal Defense and Educational Fund in New York City, a deputy city attorney in Los Angeles and as counsel to the U.S. Senate Judiciary Committee.


"I am confident that Professor Greene will be an invaluable addition to the MSU community," said MSU President Samuel L. Stanley Jr., M.D. "Her impressive academic achievements and demonstrated leadership within legal academia make her the right candidate to lead the MSU College of Law during this period of great momentum. We look forward to welcoming her to campus as a colleague."
Greene's scholarship focuses on constitutional law, civil rights law and sports law, where she has written extensively on the intersections between athletics and equality. In addition to publishing, teaching, speaking at conferences and in public fora, and providing expert media commentary, Greene also performs public service in these areas. She has served as a member of the National Institutes of Health National Advisory Council on Minority Health Disparities, as chair of the Legislation Committee of the U.S. Olympic Committee as well as vice chair of its Audit Committee. Greene served on the University of Wisconsin Athletic Board and is a co-founder of the Black Women in Sport Foundation.
Greene brings decades of leadership experience in the legal community to the MSU Law decanal position. She served as president for the Society of American Law Teachers, or SALT; was vice chair for the Council on Legal Education Opportunity, or CLEO; was elected to membership by The American Law Institute, or ALI, in 1991, where she was inducted as a life member in 2016; and was appointed to multiple committees for the American Association of Law Schools, or AALS. She also represented the AALS on the American Council of Learned Societies, a federation of 75 scholarly organizations in the humanities and social sciences, from 2010 to 2018, working alongside colleagues in a wide range of disciplines.
"It will be a great honor to serve as the next dean of the Michigan State University College of Law and to continue the great work of previous leaders and members of faculty," said Greene. "I have been blessed with experience at a sister land-grant university that shares MSU's commitment to rigorous intellectual endeavor and service to the broader community. I'm honored by the opportunity to lead the College of Law at this exciting moment in its history. I look forward to raising the visibility of the College of Law's excellence and collaborating on new ventures that will benefit the college and its stakeholders, the university, and the state."
Michigan State University College of Law was founded in 1891 in Detroit, where it produced distinguished lawyers, judges, and community leaders for more than a century. The College of Law moved its instruction to MSU's campus in 1997 and became a full constituent college in the summer of 2020.
Today, the College of Law is home to 40 members of tenure-system and clinical faculty, 60 adjunct professors, 13 academic specialists, around 40 support staff members and more than 700 students. Its core areas of curricular strength consist of social justice, innovation and entrepreneurship, and business/regulatory law, and MSU Law produces graduates who go on to excel in these fields. A total of 12,500 Spartan lawyers practice law in all 50 states, and alumni include Michigan's sitting governor, circuit court judges, state representatives, state Supreme Court justices, mayors and leaders in a wide range of industries.
Interim dean Melanie B. Jacobs has led the College of Law since January 2020 and will continue to serve as dean until June 2021.
"Interim Dean Jacobs has served her college and the institution with distinction, leading during the COVID-19 crisis, leading into and through its transition from an affiliate to a constituent college of MSU and leading us and the nation in letters of reflection about the nature of our laws and civil engagement," said Woodruff. "We thank her for her exemplary work on behalf of the MSU College of Law."