Air pollution is responsible for an estimated 7 million premature deaths every year, according to new air quality guidelines recently published by the World Health Organization. That's roughly one in nine deaths globally.
But except in extreme cases such as wildfires that can spread smoke hundreds of miles, air quality is easily overlooked. Many of the pollutants that affect hearts, lungs and brains are invisible. And current technologies that monitor air pollution can take weeks to collect and process data.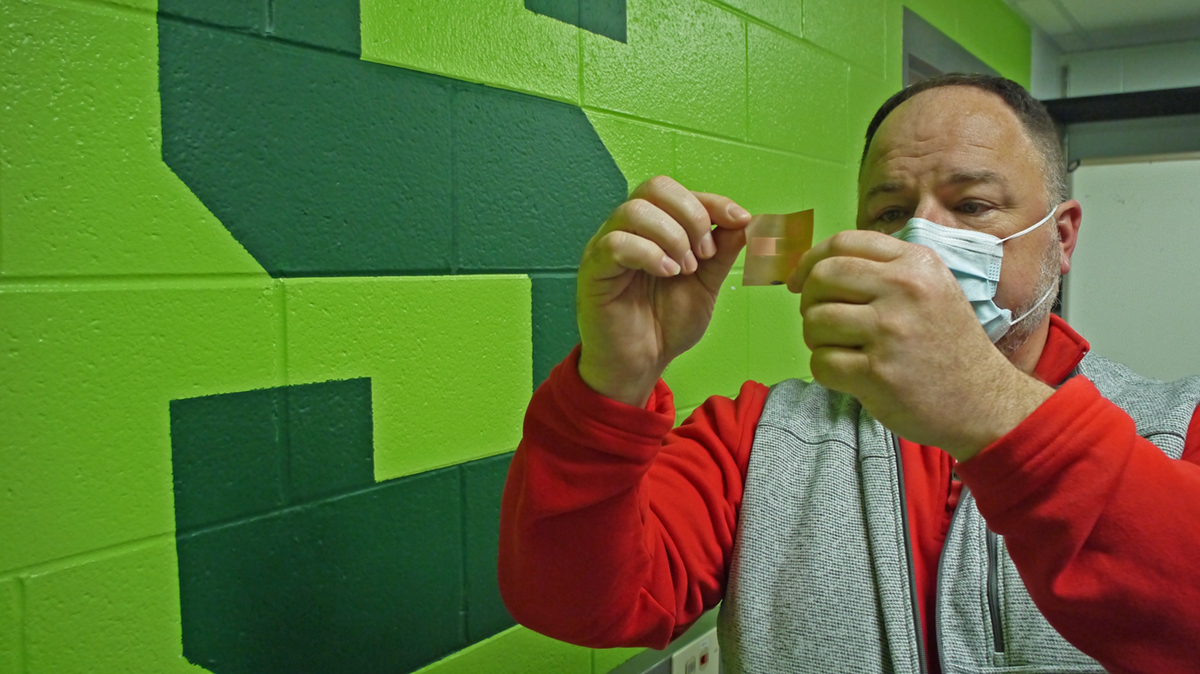 MSU Professor Andrew Mason holds a flexible electronic circuit designed by his lab. Credit: Matt Davenport
"That's helpful for epidemiological studies, but it doesn't tell you what's going on today," said Andrew Mason, a professor of electrical and computer engineering in Michigan State University's College of Engineering.
Teaming up with researchers at Oakland University and the University of Michigan, Mason's lab is working to empower individuals to better protect themselves and their communities from air pollution in real time. With the support of a $2.78 million grant, the team is creating wearable devices that can track exposure to pollutants and help people steer clear of pollution. The grant is funded by the National Institute of Environmental Health Sciences, one of the National Institutes of Health.
"The whole idea is that the technology we build would go into a future fitness watch," said Mason. "This would generate data at a level that's nowhere near available right now. We could deliver information back to the wearer and it would help researchers better understand the health impacts of air pollution."
The wearable devices would also share information about air quality to create a map of conditions, similar to how smartphone apps can map traffic and navigate drivers to the least congested routes.