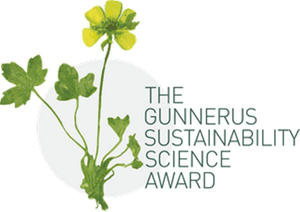 A Michigan State University sustainability scholar noted for his pioneering, holistic work connecting people and nature will receive the The Gunnerus Sustainability Prize – the first major international prize for outstanding scientific work that promotes sustainable development globally.
University Distinguished Professor Jianguo "Jack" Liu, Rachel Carson Chair in Sustainability, is the fourth person to receive the honor, which is jointly awarded every other year by the Royal Norwegian Society of Sciences and Letters and the Norwegian University of Science and Technology. The research prize comes with an award of 1 million Norwegian kroner (about $121,000).
"Professor Liu scores high on all the criteria that are absolutely central to the Gunnerus Award. He is outstanding in the areas of research, social impact and environmental footprint," says May Thorseth, board chair and president of the society.
Liu has made extraordinary scientific advances in sustainability, stated the scientific committee's recommendation, which was unanimous.
Liu coined the groundbreaking concept of "telecoupling" socioeconomic-environmental interactions over distances, and is the leader in developing and applying the telecoupling framework to untangle the complexity of increasing globalization. His team's research shows that human activity in one place on the planet can affect nature and sustainability in completely different places, including those far away.