Mark Haas, Michigan State University vice president for finance and treasurer has announced plans to retire from the university. His last day in the office will be July 2.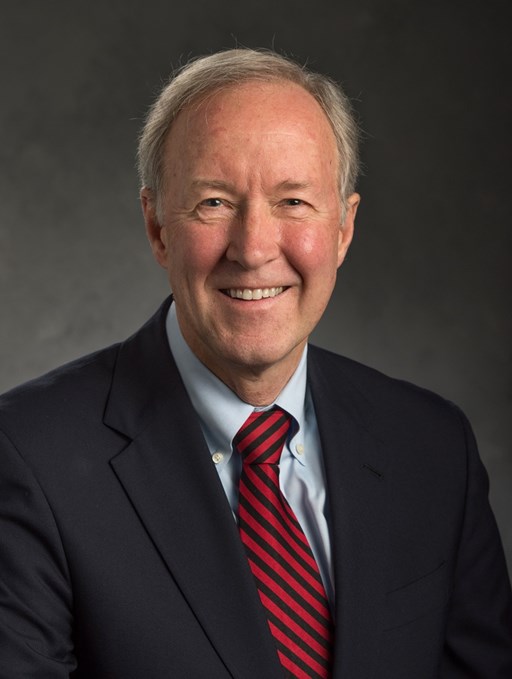 "Mark has been contemplating retirement for a few years but, thankfully, agreed to remain in his role and help during my transition in 2019 and lead us through the financial impact of the COVID-19 pandemic," said Samuel L. Stanley Jr., M.D., MSU president. "I appreciate all he has done to make our great university a financially sound organization that can continue its global impact mission."
Since joining MSU in 2010, Haas has served as assistant vice president for business and chief financial officer and as associate vice president for business and chief financial officer. His responsibilities include:
Leading our responses to external audits resulting in 10 years in a row of clean audits of the university's annual financial statement.
Ensuring MSU maintained strong AA credit ratings.
Completing bond financing, refinancing and utilizing interest rate swaps to save the university $65 million.
Successfully negotiating higher indirect cost recovery rates for federal research grants, resulting in a $30 million positive impact to MSU's research endeavors.
Initiating systematic reviews of procurement and travel functions, saving the university $120 million.
Expanding MSU's cash and debt management strategy to add a net $438 million to the university's investment income.
Always maintaining a strong commitment to staff training, education, planning and leadership development through initiatives such as the Financial Administrator Development Program, expanded Research Administrator Certification program and project management and process mapping provided to thousands of MSU staff.
Before coming to MSU, Haas had a successful 32-year career with the state of Michigan. He worked for various state departments, including Management and Budget, Labor, Energy Administration, Commerce and Treasury, gaining successively higher leadership positions throughout the 1980s to the 2000s across four gubernatorial administrations. Haas retired from state service in 2010, following four years as the chief deputy state treasurer in the administration of former Gov. Jennifer Granholm. Haas also served on MSU's Investment Advisory Board prior to joining the university.
Haas received a bachelor of science in business administration and a master of arts in economics from Central Michigan University. He did graduate studies in economics at the University of Wisconsin–Madison and at MSU and completed the postgraduate State and Local Government program at Harvard University's Kennedy School of Government.