Beginning April 30, Michigan State University will hold more than 50 in-person and two virtual commencement ceremonies for the spring 2021 graduating class. More than 9,000 graduates will be recognized across three weekends.
"These graduates will become the next generation of contributors, creators and problem-solvers – affirming the commitment of Spartans to make a positive difference in the world," said MSU President Samuel L. Stanley Jr., M.D. "An MSU degree, energized with determination, is a lifelong asset and platform for success."
Ceremonies will take place in four outdoor locations on campus: Auditorium Parking Lot, Breslin Center Parking Lot, Erickson Parking Lot and Spartan Stadium Parking Lot. For baccalaureate degrees, there will be 16 ceremonies each day beginning at 8 a.m. on April 30, May 1 and 2.
The colleges of Human Medicine, Osteopathic Medicine and Veterinary Medicine will follow with ceremonies on May 7 and 8. Graduation season will wrap up on May 14 with the College of Law.
In addition to limited in-person attendance, these ceremonies will be available to view live online.
"I'm incredibly proud of the many resources and talents we have drawn from every part of our campus community to make these ceremonies happen," said Teresa K. Woodruff, Ph.D., MSU provost and executive vice president for academic affairs. "Graduation is a time-honored academic tradition and everyone across campus has risen to the challenge of providing safe and accessible spaces. Like many things this year, commencement will look different, but still be a celebrative time to safely gather together and wish our spring 2021 graduates all the best in their future endeavors."
As outlined in the MSU Community Compact, graduates and guests are required to wear appropriate face coverings at all times when on MSU property. For the safety of attendees, no bags or purses will be permitted at any commencement ceremony. A full list of permitted and prohibited items is available on the commencement website. MSU's campus is a smoke-free location.
The virtual advanced degree ceremonies will take place on May 7 for the educational specialists, doctoral and master's students. Spartans everywhere can participate via computer, tablet or smartphone via the commencement website.
In the morning, Ray Scott, president and CEO of Lear Corporation, will address the educational specialist and master's degree recipients. That afternoon, Iwan Syahril, Indonesia's Director General of Teachers and Education Personnel, will address doctoral graduates. Both are MSU alumni.
Biographies of the speakers at the advanced degree ceremonies are below. All the ceremony speakers are listed in the official Spring 2021 Commencement program.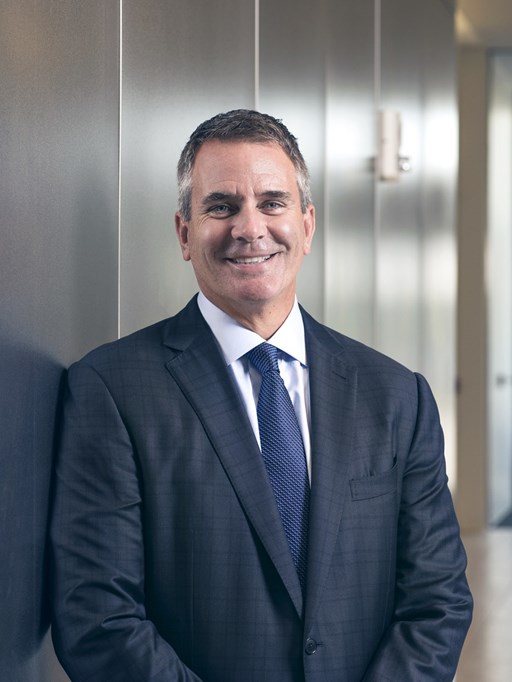 Ray Scott
Ray Scott is president and CEO of Southfield-based Lear Corp., a global automotive technology leader in seating and electrical systems. He is responsible for the strategic direction and operational leadership of the company.
He earned a bachelor's degree in economics from the University of Michigan and an Executive MBA from MSU's Eli Broad College of Business. Underscoring his belief in the value of continuing education, Scott has also completed executive programs at Stanford University and the Wharton School of Business.
Scott started at Lear in 1988 and has held many positions in Europe and America.
Lear is listed by Fortune magazine among its "World's Most Admired Companies." It has embraced sustainability and diversity, equity and inclusion initiatives. It has also responded to the pandemic both by working to ensure the safety of its employees and to support its community.
Scott sits on the Detroit Regional Partnership board, the Detroit Economic Club board, the Kettering University Board of Trustees and the Broad College Alumni Board. He is also a member of Business Leaders for Michigan.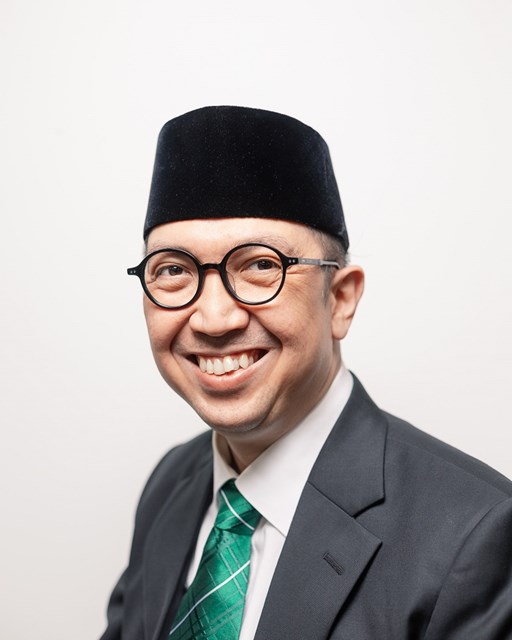 Iwan Syahril
Iwan Syahril is Director General for Teachers and Education Personnel in Indonesia's Ministry of Education and Culture.
He earned his dual-major Ph.D. from the MSU College of Education in 2016 in curriculum, instruction and teacher education and in educational policy.
Syahril has written that his work is defined by the search for understanding about what it takes to produce high-quality teaching and learning for all students, in which having quality teachers is the main component. His special focus is preservice and beginning teacher development, and the sense-making of policy agents in comparative and international education contexts.
In Indonesia, Syahril established the Center for Education and Policy Studies, an independent research institute. Known for championing student-centered education, he sees it as a pathway for Indonesia, the globe's fourth-most-populous nation with nearly 270 million residents, to become a stronger country.
Today, Syahril oversees policy for three million public and private school teachers and education personnel. In that sprawling, diverse nation, he pursues a reform agenda of decentralization, teacher support and student focus.