Trey Malone is an assistant professor in the Department of Agricultural, Food and Resource Economics in the College of Agriculture and Natural Resources. The following faculty voice was inspired by Malone's Twitter posts expressing his gratitude to the students he taught in-person during the fall 2021 semester.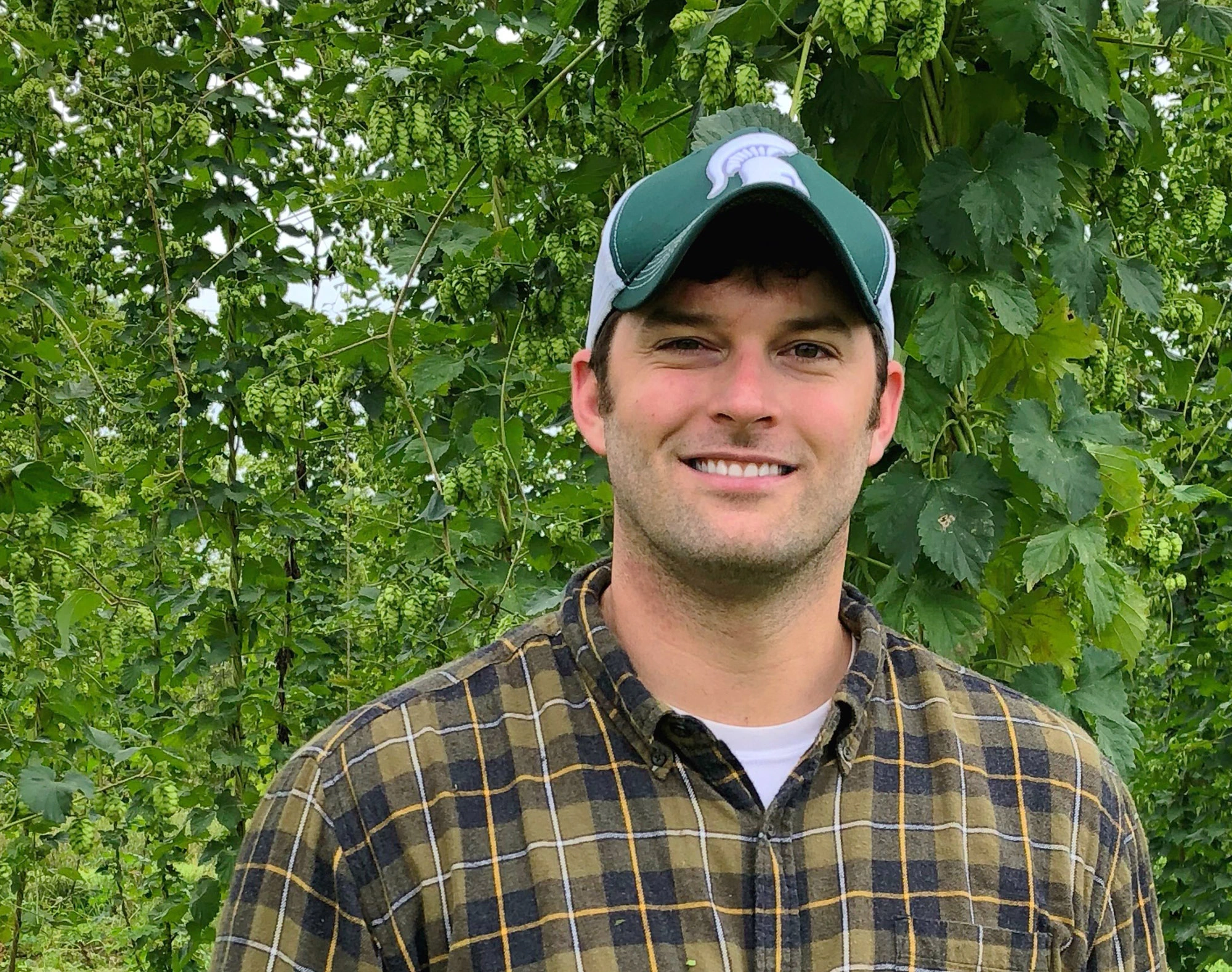 Over the past few years, each semester has provided a new series of unprecedented challenges, but the fall semester of 2021 gave me so much room for optimism for the MSU community. Students' return to campus provided faculty members exciting opportunities to engage with students in person again.
I teach my department's introductory class titled "Decision-Making in the Agri-Food System." I have taught graduate classes before, but this semester was my first experience teaching undergraduates in person. I was not sure how this semester would go, especially since students hadn't sat in a classroom in months and only about one third of the students had any prior experience with the agri-food system. However, I am thrilled to say that my students were on board from day one. My course unpacked the incredible, innovative systems that provide food for the table.
I focused on using economic principles to describe real world problems like price increases for Thanksgiving meals and food supply chain disruptions. I threw in jokes here and there, but the masks made it hard to tell if the students actually thought I was funny. I also used a dozen different in-class interactive activities to describe complicated concepts such as Checkoff programs, the wisdom of crowds, and specialization and trade. Some topics are dryer than others, but students even sat through the lecture on price elasticities.
Best of all, the students' participation extended beyond the classroom. I focused on three key areas in constructing this semester's course: student experiences, quality and trust.
For example, I gave extra credit for students to take selfies at high-profile agricultural locations on campus such as the Horticulture Gardens and the Farmers Market at the Capitol. I assumed maybe a few of them would take advantage of the extra credit, but I received dozens of beautiful pictures of the gardens and many farmer's market selfies.
Our department had the honor of hosting the U.S. Farm Report for the first time this year, and my students showed up with homemade posters in hand and cheered faculty members on as we answered questions about fertilizer prices.
These aren't topics that many people get excited about, but my students' enthusiasm could have fooled anyone. I put together a series of "Donut Thursdays," where we brought together faculty and students to interact with one another in an informal setting on the first floor of the Justin S. Morrill Hall of Agriculture. College students value their sleep, but several students showed up to every "Donut Thursday" at 9 a.m. to talk about agriculture.
I owe a debt of gratitude to the students in this year's introductory class. Spartan Nation has confronted its fair share of challenges over the past few years, but the resilience of my students has allowed me to finish this semester with so much optimism. This university attracts the best and brightest, and I am beyond honored to have been a small part of my students' time on campus. Thank you, AFRE 100. You made my year.