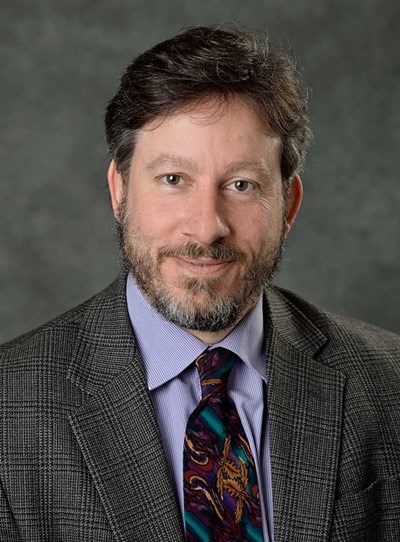 John Verboncoeur is representing Michigan State University on the Standing Council of the National Science Foundation's new Engineering Research Visioning Alliance. He is the associate dean for research and graduate studies in the College of Engineering, and he is a professor of electrical and computer engineering as well as computational mathematics, science and engineering.
America's economic competitiveness is tied directly to the pace of scientific discovery and technological innovation, which requires sustained, long-term support and agility.
To help the United States stay at the forefront of research and innovation, the National Science Foundation Directorate for Engineering has launched the Engineering Research Visioning Alliance.
Michigan State University is serving as a core member in this new endeavor, which is the first engineering research visioning organization of its kind in the nation. I'm honored to serve on the Standing Council of ERVA.
MSU, Big Ten universities and a diversity of institutions across the country — including HCBUs and MSIs — have key partnership roles. The stakeholders include not only research-intensive large public and private universities, but also teaching intensive small colleges, and everything in between, with the imperative to harness the broad wisdom to map opportunities for contribution for a wide range of participants.
Our goal is to bring together diverse interdisciplinary experts to peer into the future to envision engineering opportunities that will change the world. The ERVA will advise the NSF on the research needed to make that vision a reality.
The ERVA was created to provide the engineering community with a process for identifying bold and societally impactful engineering research directions that will place the U.S. in a leading position to create a better future for all. It is an engaged, inclusive, multilayered partnership, providing a truly diverse array of voices with the opportunity to impact national research priorities. Many grand challenge problems, from climate change to food safety and security, require an engineering ecosystem approach drawing on multi- and interdisciplinary expertise to holistically understand and address the major challenges of our time. This will require three pillars: research and technical innovation, education, and communication to effect societal impact.
Funded with a five-year, $8 million award from the NSF, the initiative convenes, catalyzes and enables the engineering community to identify nascent opportunities and priorities for engineering-led innovative, high-impact, cross-domain fundamental research that addresses national, global and societal needs.
The ERVA will build connectivity among government, academic, industry, community, professional society and public sector stakeholders, empowering the engineering research community to speak with a unified voice.
This is a once-in-a-lifetime opportunity to play a role in mapping the next decade or more of engineering research vision at NSF. Although we're just getting started, I know that together, we will utilize engineering as the tool for transforming the world in which we live.