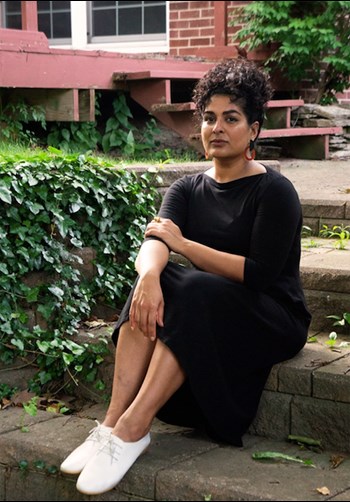 Photo credit: Hannah Ensor
Divya Victor is associate professor of poetry and writing in the Department of English in the College of Arts and Letters. The following faculty voice is repurposed and can be viewed in its original form on the College of Arts and Letters website.
Through my research and latest book, I explore the story of South Asian immigrants and those belonging to the South Asian diaspora, and how they navigate public spaces in the United States. And in doing so, how they maintain and retain a sense of self and a sense of direction, and encounter feelings of fear and displacement.
Titled, "Curb," and released on April 27, this book comes at a time when hate crimes against Asian Americans have risen by 150% in the United States over the past year, according to the Center for the Study of Hate and Extremism.