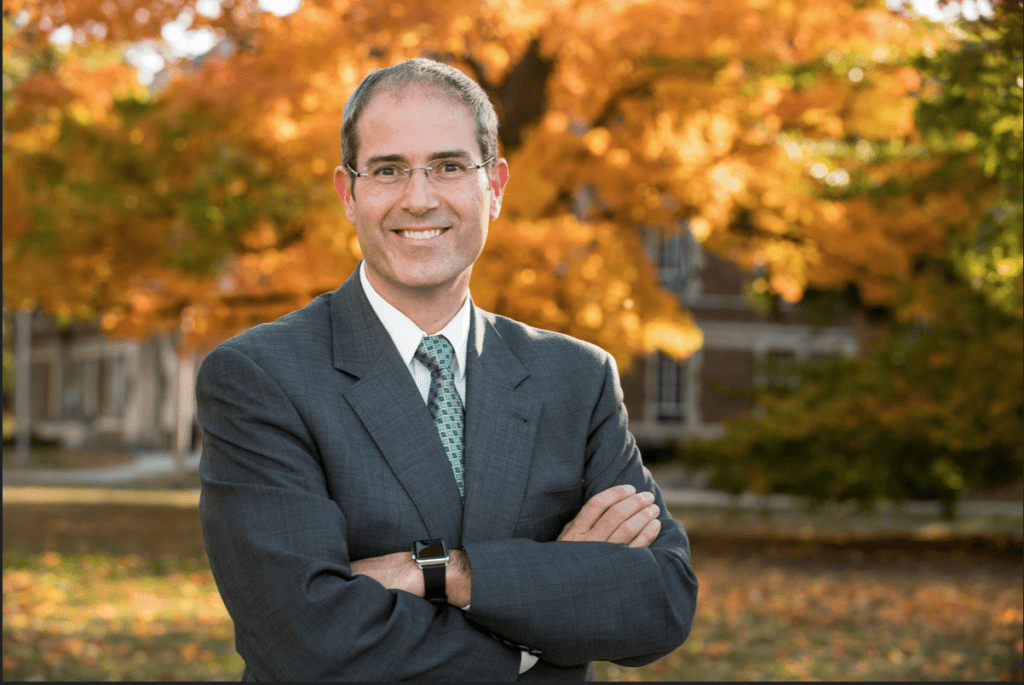 Christopher P. Long, dean of the College of Arts and Letters, will assume leadership responsibilities as dean of MSU's Honors College, effective July 1, 2021. The Honors College and the College of Arts and Letters each will retain their own status and identity as Dean Long is charged with working with faculty and staff to elevate the stature of both entities.
"The distinctive characteristics of the Honors College will be amplified under Dean Long's leadership and I am confident that the College of Arts and Letters will continue in its upward trajectory as well," said Teresa K. Woodruff, Ph.D., Provost and Executive Vice President for Academic Affairs. "Exceptional personal scholarship, college-based accomplishments, and institutional leadership are the metrics of excellence that we seek for the future of MSU in each leader. I have every confidence that the exemplary commitment Dean Long has shown to advance the College of Arts and Letters will be extended in his service to the Honors College."
A professor of philosophy, Long has served as dean of the College of Arts and Letters since July 2015. Under his leadership, several advances have been made to raise the international reputation of the College, including the creation of the Department of African American and African Studies and the Center for Interdisciplinarity as well as student success initiatives like the Citizen Scholars program and the Excel Network. He also has established the College of Arts and Letters as a catalyst of innovation and collaboration at MSU through signature partnerships with the MSU Libraries to create the Digital Scholarship Lab and with the Broad College of Business and the College of Natural Science to create the Enhanced Digital Learning Initiative.
"This work with and across colleges and campus partners will continue to serve him well as he takes on this new university-spanning role in the Honors College," Woodruff said.
The Honors College supports and advances the highest level of academic excellence in undergraduate education across all disciplines, fostering scholarly potential, innovation and discovery.