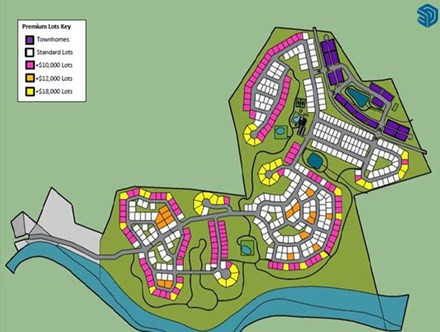 Proposed site plan from the team's competition entry.
In February, the two-time defending national champion MSU Residential Construction Management Competition team took second place at the National Association of Home Builders 2021 Student Competition, which was held virtually this year.
MSU finished on the podium for the fourth year in a row and competed against 29 other four-year college and university teams in this highly competitive event, where the difference between first and second was a mere 1% of available points. The MSU team competes every year and regularly places in the top five nationally.
The competition team is led by George Berghorn, assistant professor of construction management.
For the full story, visit the College of Agriculture and Natural Resources website.