Bach fans are invited to join the MSU College of Music in celebrating the great composer through the "Bach in the USA" concert on at 7:30 p.m., Monday, Dec. 6, in Fairchild Theatre. It is the second concert in the annual Joanne and Bill Church West Circle Series.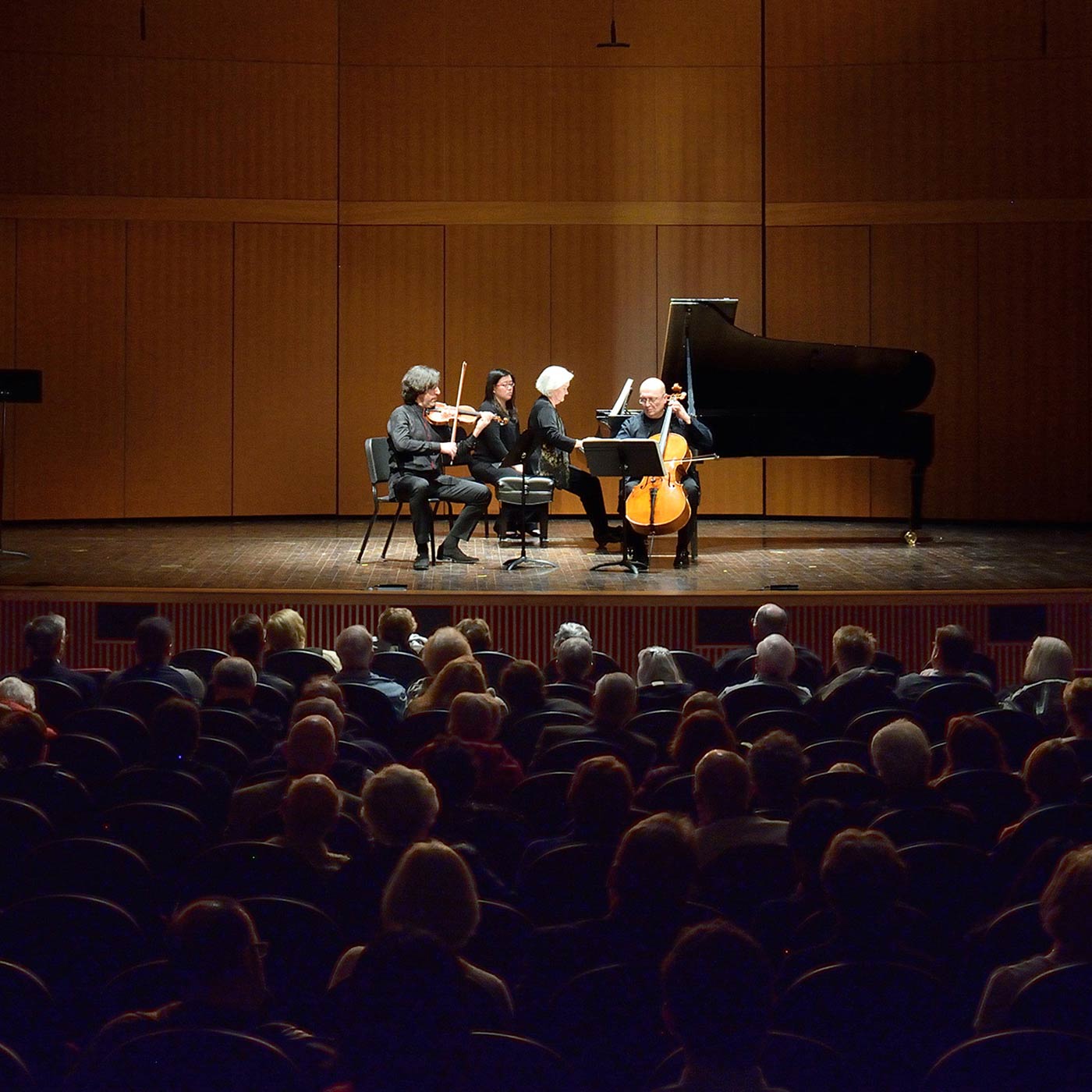 "Bach in the USA" explores the many "faces" of Johann Sebastian Bach and the Baroque era music that is widely hailed in the United States. Bach was devoted to his family and faith above all else, and his music reflects that devotion. He instilled the passion for music in his children, with some going on to build their own fame as musicians and composers.
The program will feature a range of J.S. Bach works and highlight the spectacular string area of the MSU College of Music. Performances include the piano and cello work Sonata No. 3 in G Minor; Chaconne, the final solo violin movement from Partita No. 2; Violin Concerto in E major, and the Orchestral Suite No. 3. Artists include; Suren Bagratuni, cello; Dmitri Berlinsky, violin; Margarita Shevchenko, piano; I-Fu Wang, violin; and Camerata Michigan, comprised of string instrumentalists from the College of Music.
"We are thrilled to delight audiences with this special program of beloved and enchanting pieces that features our wonderful strings," said Moriarty, coordinator of the series. "With the enduring support of Joanne and Bill Church, the West Circle Series has become an integral part of our music calendar."
Additional upcoming West Circle Series concerts:
Happy Birthday, Mozart!
Monday, January 24, 7:30 p.m., Fairchild Theatre, MSU Auditorium
Legends
Monday, April 4, 7:30 p.m., Fairchild Theatre, MSU Auditorium
The entire West Circle Series is sponsored by Joanne and Bill Church. Bach in the USA is generously sponsored by Ann-Marie and John Lindley in memory of Marian Braund.
Reserved seating tickets are $17 for adults, $15 for seniors (age 60 and older), and $7 for students with ID and anyone under 18, and can be purchased online (music.msu.edu), by calling (517) 353-5340, or at the door.
Tickets and more information are available online.