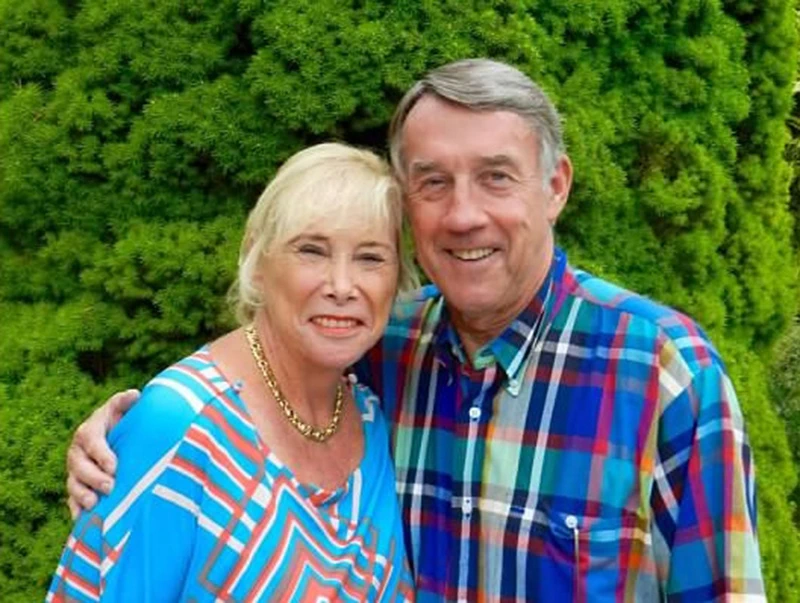 When Larry D. Leinweber was a Michigan State University undergraduate in the early 1960s, he was a State Room restaurant waiter at the newly-opened Kellogg Center, working 30 hours or more a week as he had to pay all his college expenses.
Decades of ensuing business success will now help other Spartans through the Leinweber Foundation's $2.5 million gift to endow the Leinweber Software Scholars Fund. Undergraduate scholarships will support computer science and engineering students from underserved areas in Michigan, especially more rural counties.
At MSU, Leinweber put every penny he earned into his schooling, so he also made sure his summer jobs were interesting and paid well. Hitchhiking to the Pacific Northwest to work as a surveyor and forest firefighter proved worthwhile.
Growing up on a farm in Osceola County, about an hour south of Traverse City, he set high achievement goals for himself when he was a student in a rural one-room schoolhouse.
Leinweber graduated with a physical science degree from MSU in 1964 and started his software career as a systems engineer at IBM. The same ambition that fueled him through MSU guided his early career as well. He founded and led Advanced Computer Management Corp. at age 28, and later became president and CEO for a software and service division of Citicorp.
He then created and served as CEO for New World Systems Corp. in Troy, Michigan, a software company focused on enterprise resource planning applications for city and county governments.
Today, he is president of The Ascent Group, a technology investment firm he co-founded with his son, David Leinweber. Based in Detroit, they support early stage software companies with the goal of building up the software industry in Michigan.
"I'm very interested in supporting the next generation of software entrepreneurs and engineers," Leinweber said, "so my interest is a natural fit for encouraging students to pursue an important field that currently has a need."
Funding for the scholarships comes from the Leinweber Foundation launched by Leinweber and his family. His wife, Claudia Babiarz, also attended MSU, graduating in 1971 with a degree in mathematics before earning her law degree at the Detroit College of Law.
"We are interested in elevating and expanding the software industry in Michigan by training the next generation and building a pipeline of talent for the new economy," said Jessica Leinweber, executive director of the Leinweber Foundation. "We want to alleviate some of the financial pressure on these students so that they may focus on their education, developing their talents and building up the Michigan economy along the way."
MSU President Samuel L. Stanley Jr., M.D., expressed gratitude for the generosity and vision of the donors.
"The Leinweber Foundation's gift will have a significant impact on our ability to prepare students by creating a unique learning community focused on an important industry in Michigan and beyond," he said. "We are tremendously thankful for gifts like these, which will offer opportunities to a wider range of students, elevate their experience here and enhance MSU's science, technology, engineering and mathematics programs."
MSU Engineering Dean Leo Kempel called the Leinweber Software Scholars a phenomenal gift to MSU and students from Michigan.
"We thank the Leinwebers for their generosity and foresight in providing this gift to our Department of Computer Science and Engineering," Kempel said. "This extraordinary program provides talented computer science and engineering students from underserved parts of Michigan with an opportunity to impact the state's software industry."
The Leinweber Software Scholars endowed fund will provide half-tuition scholarships for five new Spartan students each year, with each student eligible to receive the scholarship for three years. Each cohort of 15 students will be part of the Leinweber Software Scholars Society to support students through classes, internships, networking opportunities and finally entry into the state's software industry.
"Larry loves that Michigan State is a land-grant university, dedicated to students and citizens of the state of Michigan," Jessica Leinweber said. "He knows that in the current landscape it is very difficult to work your way through school, like he did. We believe the Leinweber Software Scholars program will be a helpful vehicle to support students for years to come."
MSU is the second Michigan university to receive a Leinweber Software Scholars program. Spartan Engineers join the University of Michigan College of Engineering in receiving support from the Leinweber Foundation. Plans are to expand the program to other Michigan colleges and universities in the future.