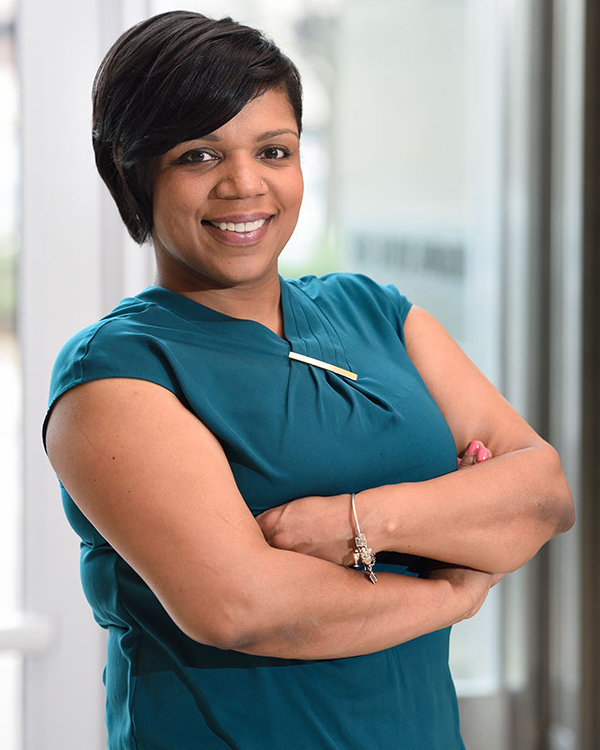 "Ask the Expert" articles provide information and insights from MSU scientists, researchers and scholars about national and global issues, complex research and general-interest subjects based on their areas of academic expertise and study. They may feature historical information, background, research findings, or offer tips.
Historical racism and modern day health care disparities have ingrained in Black communities distrust of a medical system now charged with encouraging people to take the COVID-19 vaccine.
Debra Furr-Holden is associate dean for Public Health Integration at Michigan State University, specializing in gender and racial health disparities and epidemiology. She is also director of the Flint Center for Health Equity Solutions, funded by the National Institute on Minority Health and Health Disparities. Furr-Holden was appointed by Gov. Gretchen Whitmer to be a member of the Michigan Coronavirus Task Force on Racial Disparities. She answers questions about medical distrust.
Why is there medical distrust among Black communities?

Medical mistrust in Black communities is rooted in both historical and modern-day wrong doings. I've heard many stories in the Black community of loved ones being turned away from the hospital and sent home to die during the COVID-19 pandemic. We read the headlines that confirmed the procedures used to prioritize people for COVID-19 care and hospitalization disparaged Black people. When you compound these modern-day experiences with historical wrong doings like the Tuskegee Experiments and Henrietta Lacks, there is never a chance for the wounds to heal and trust to be built. Also, the medical system is a part of a larger society and system of inequality that places a lower value on Black lives.

Can racism explain some health disparities?

Experiences of racism get under the skin and cause premature aging and "weathering." This hypothesis has been proven, and we now have biological markers to prove that experiences of racism cause biological and physiological changes that shorten lives and diminishes health. This is further compounded by the tremendous emotional and financial toll that racism places on the Black community. Racism negatively impacts how people view themselves, their world and what opportunities are available to them.

What is the medical field doing to change this distrust?

The medical field is most importantly beginning to acknowledge that the health care system, by and large, has not treated the Black community fairly or humanely. There is still a long way to go to build trust, but it starts by acknowledging the problem and then doing the work to restore people to whole.

Why is it important to get COVID-19 vaccination rates higher than expected in Black communities?
In my opinion, the medical mistrust in the Black community is valid and rooted in legitimate experiences of maltreatment. My concern is that this mistrust will have the Black community refuse to take the COVID-19 vaccine, which according to the data we have now, will provide more benefit than harm. I hope that our national leaders and health experts continue to acknowledge the valid mistrust in the Black community and provide ongoing opportunities for people to get the information they need to make an informed decision built on science and data. Knowledge is power. And, I am confident that given the information by trusted and credible messengers, the Black community will make decisions about the vaccine that ultimately will increase community-wide protection.
###