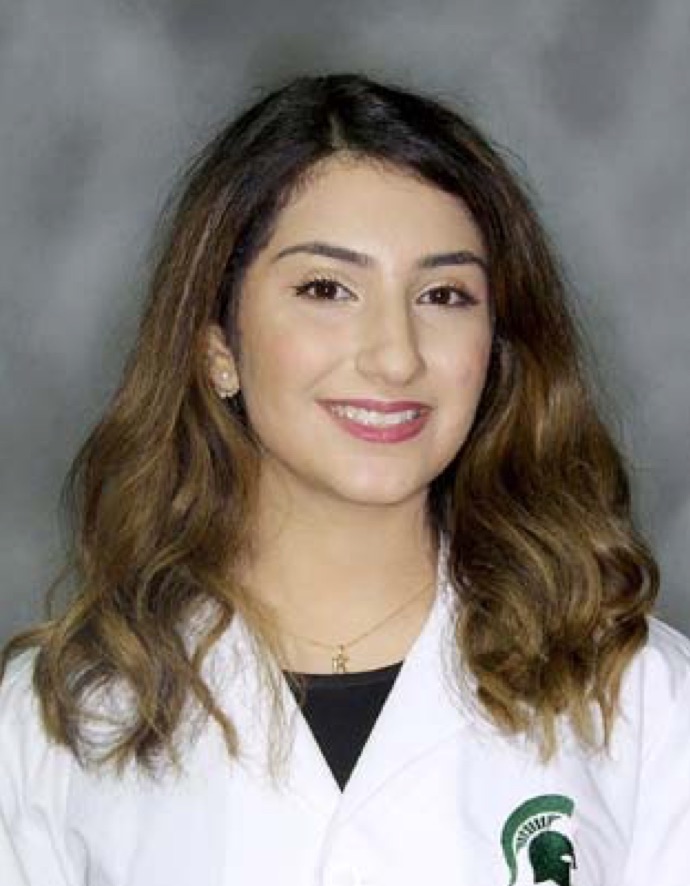 Kathrine Yacoo is a second-year osteopathic medical student in the College of Osteopathic Medicine. She earned her B.S. in biochemistry from the University of Detroit Mercy in 2019.
I'm not the typical American first-generation student. My parents are both immigrants from Iraq, which makes me a first-generation American. What's unusual about my experience is that my parents had professional careers in Iraq. My dad was a pharmacist, and my mom was an accountant. However, the Iraqi education system was very different than here. My dad's degree would be like an associate degree here, and my mom's high school program put her on a specific track to earn certification in accounting.

The war and persecution they faced in Iraq brought them to America for a better life. They couldn't afford the hefty price tag that comes with college in the U.S., so after they settled into new jobs here and became naturalized citizens, they had me.

Fast forward to today and I can proudly say I've earned the first bachelor's degree in my household.

I would say the hardest part of my journey initially was that the people I had spent my first 18 years of life trusting to have my best interest at heart and give me good advice, couldn't give me any. My sweet parents were unsure of what academia in America was like and certainly weren't qualified to give me advice on how to get into medical school.