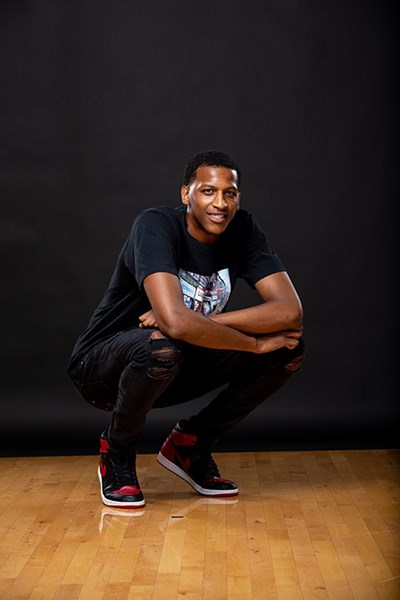 Marcus Bingham Jr. is a junior majoring in media and information in the College of Communication Arts and Sciences. He is also a member of the men's basketball team.
You could say it was not a given that I'd go to college. I came from being kicked out of one high school, transferring twice and ended up finishing at a Catholic school, which, in the end, really helped me become a better person.
I feel like a lot of different challenges were thrown at me growing up. There was a lot I could have done that would have sent me down a different path — one that would have been dangerous and not something to be proud of.
Basketball was something that got me away from being in the streets and doing bad things; I don't think others had to face those challenges every day.
My parents and high school coach always told me that if I didn't have the grades, I couldn't get accepted into the college I would like to go to. They pretty much stayed on top of me so I could pursue this goal.
Perspective is everything. I had to really look at myself and ask if that troubled kid was who I wanted to be. It wasn't. I wanted more and I knew that I needed to work hard, both in the classroom and on the court.