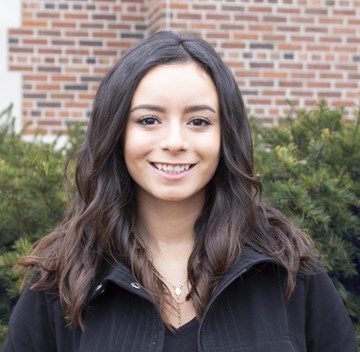 Janet Ibarra is an Honors College senior double majoring in social relations and policy and political science in James Madison College and the College of Social Science. She is also a Social Science Scholar and is earning a minor in Chicano/Latino studies.
Working long hours in the hot, blueberry fields, making low wages and being surrounded by pesticides is where I came from. My mother and father both migrated from Mexico in 1997 with hope, faith and dreams for a better life.
Despite facing setbacks such as not speaking English, having no education past the middle school level and having eight children, my parents found a place for my family in America by working as migrant laborers in Michigan.
As I reflect, I am thankful to have grown up with this background; it has afforded me a heightened awareness to inequity and injustice — as I have witnessed, firsthand, the real obstacles and oppression those who are not invited to sit at the table face. My history teaches me to persevere in spite of all odds.