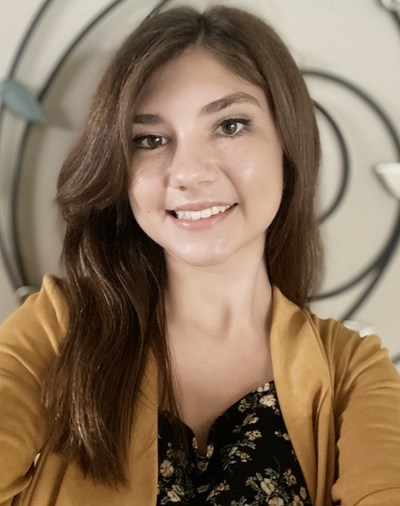 Renee Prvulov is a senior with a major in professional and public writing and a minor in creative writing, concentrating in fiction, in the College of Arts and Letters.
Beginning in high school, I really couldn't go to my parents for help with homework. When some of my friends got stuck on a homework problem, they'd ask their parents — who are doctors and engineers — for help. For me, that wasn't an option.
My mom was the only one of five children to graduate high school, and my dad was raised by a single mother who always struggled to make ends meet. College was never a conversation anyone had with them; they were expected to find a job and start earning an income.
Due to these expectations, my parents worked extremely hard to be able to support our family financially and to help my sister and I achieve our dreams. My parents raised us to want something different than the options they had. From a very young age, I was told I could be whatever I wanted to be, as long as it included college.