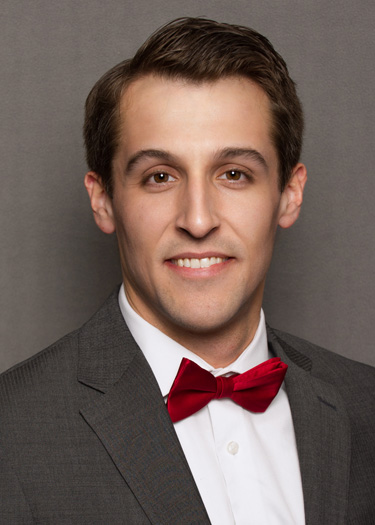 Zachary Morehouse is a third year student in the College of Osteopathic Medicine. He is currently working as a research consultant fighting infectious diseases at the biotechnology company Omni International.
March of 2020 kicked off as one of the most stressful and difficult times any of us can remember. I remember vividly looking at the COVID-19 cases skyrocket across the country and asking myself how I could help.
As a medical student here and someone who spent the last few years of my life training in respiratory virus research through my master's degree, I knew I had skills to help but just didn't know how to get off the sidelines and into the fight against this pandemic.
Shortly after being released to our now common virtual existence, one of my good friends and mentors, Dr. Rodney Nash called me up to ask how we could work together to help with the response to this unknown enemy. Dr. Nash is chief scientific officer of a biotech company called Omni International Inc. based in Kennesaw, GA. It's a company I have worked with for years, so I packed my bags and headed south to see where I could put my skills to use.
On my 12-hour drive down to Georgia, Dr. Nash and I spent much of that time on the phone brainstorming ideas where we could be most useful in our response to this disease. Ultimately, we recognized that the current testing models using genetic detection known as PCR off of patient swabs was a very resource-heavy process, and our current supply chains were struggling to keep up with the exponential demand seen for tests across the globe. It was time to be innovative with testing methods if we had any hope of keeping up with the virus.
Working with the team at Omni International, we worked day and night to try and tackle some of the testing shortages. Using one of the devices Omni manufactures, a Bead Ruptor Elite, we were able to develop, publish and patent a testing methodology focused on direct-to-PCR detection off of nasopharyngeal swabs, which cut the processing time and resources needed in half. This novel approach has since proven significant in increasing access to testing across the globe. Through partnerships, Omni has implemented our testing protocols everywhere from California to Southern Africa to help fill the gaps in testing needed to assist in the global public health response.
As an osteopathic medical student, we are taught to look at problems holistically, a skill which I feel helped me, along with the team, take a step back and find ways to meaningfully change this problem. It is critical to look at health care through a lens of access coupled with impact, and this novel protocol is proving to tie these concepts together in a way where we could reduce cost and resources needed for testing, ultimately allowing more communities access to adequate testing for COVID-19.
Using this protocol as a springboard, we have launched partnerships with universities and research centers across the globe to continue to push the envelope on how we approach testing. This includes the successful development and implementation of saliva-based COVID-19 tests created through partnerships across the country and being used at many major state universities. MSU also is using one developed by its own researchers.
Innovation and collaboration through projects like this one are where we will continue to see advancement in science and medicine. Everyone has a unique perspective; the key is finding where you can use yours to help. Spartans will drive change, and we will make it through this.