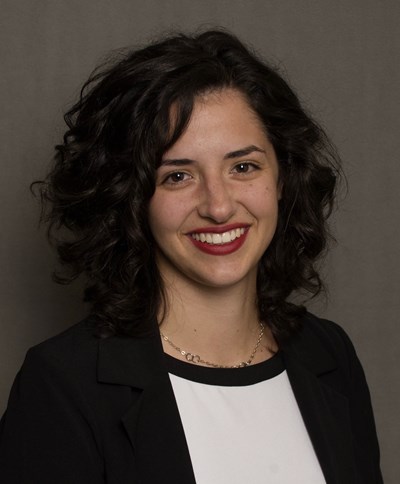 Jaclyn Israel, rising fourth-year student in the College of Osteopathic Medicine, was recognized with the 2020 Outstanding Medical Student in Michigan award during Michigan Academy of Family Physicians' annual awards celebration, live-streamed on Aug. 8 due to COVID-19.
Michigan Academy of Family Physicians — the largest medical specialty organization in the state representing and led by family physicians — presents this distinguished award to medical students in recognition of academic excellence, leadership, community service and dedication to pursuing a career as a family physician.
Israel has been a steadfast family medicine candidate since she entered Michigan State University College of Osteopathic Medicine in 2016. She was named an MSU Engaged Scholar in Fall 2019, performed extremely well on clinical rotations at Munson Medical Center in Traverse City this past year and received outstanding reviews from preceptors for her medical knowledge, recognition of the role of a patient's social determinants of health and expertise in osteopathic manipulation.