Let's be honest — you don't have to be squeamish to think ticks, worms and other parasites are pretty gross. The idea of something crawling on your skin and biting you to drink your blood or living inside you is enough to freak out even those with strong constitutions. Pets rely on us humans to protect them not only from the parasites themselves, but also from the diseases they can transmit. To make matters even worse, the diseases transmitted from ticks to pets can also be transmitted from ticks to humans. This underscores the importance of protecting our pets and ourselves from the bites of these tiny, creepy little arachnids.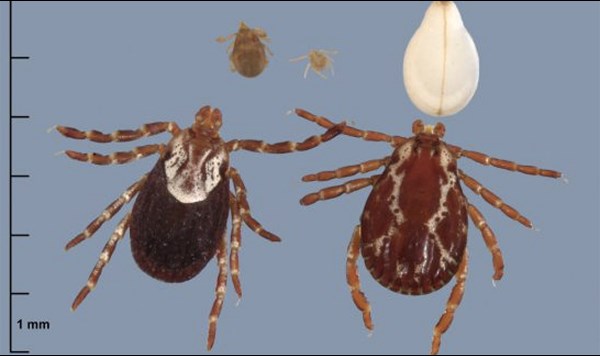 Where can pet parents and veterinarians get current information on the parasites living "in the neck of the woods?"
In the battle against yucky parasites and vector-borne diseases, or diseases transmitted from one animal to another via an outside vector such as a tick or mosquito, veterinarians and pet owners have a strong ally in the Companion Animal Parasite Council. Information specifically for pet owners is available at the CAPC's Pets & Parasites website.
Both CAPC sites have the same prevalence maps for tick-borne diseases, intestinal parasites, heartworm, viral diseases and bacterial diseases. Veterinarians and pet owners can even sign up for local alerts by visiting the maps and selecting "Get Updates." The CAPC recently added prevalence maps for Canada as well.
In addition, each year the CAPC releases forecasts for vector-borne diseases including heartworm, Lyme disease, anaplasmosis and ehrlichiosis. In recent years, the geographic ranges of these diseases has been shifting and expanding. Climate change and weather events are contributing factors. The ease of modern transportation also allows for movement of animals and potentially insect/arachnid vectors all over the globe. Veterinarians and pet owners need to be aware of current trends in their area and locations where pets may have lived or traveled previously.
A brief overview of the diseases included in the capc forecasts
Prevention
The key to protecting pets from heartworm and tick-borne diseases is through prevention. Regular use of heartworm and flea and tick preventatives all year helps keep safe in their own backyards and when they travel with their owners. As a reminder, testing to confirm that a pet does not have heartworm infection is important for pet safety prior to beginning preventative treatment. There are vaccines to help protect pets from Lyme disease — owners may want to speak with their veterinarians about whether or not this vaccine makes sense for their pets.