In 2019, Brittany Noble, a news anchor in Mississippi, lost her job because she decided not to straighten her hair. Just one year earlier, Chastity Jones, who was seeking employment in Alabama, had her job offer revoked because her hairstyle was seen as violating the company's grooming policy.
Both Noble and Jones are Black women who have fallen victim to workplace discrimination against their natural hair, worn in styles like braids, afros, twists, dreadlocks and cornrows.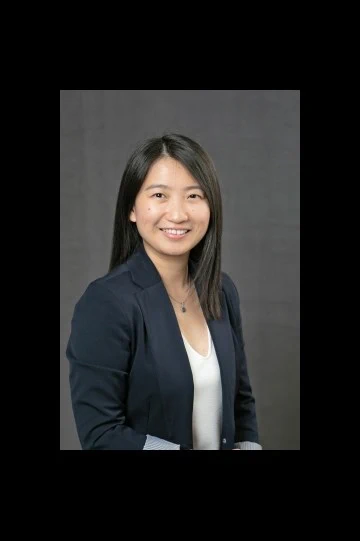 Assistant professor of Management Christy Zhou Koval
New research from Michigan State University and Duke University reveals just how prevalent this type of discrimination is. Today, Black women with natural hair are often seen as less professional and less competent and are less likely to be referred for job interviews.
"The findings from this research are timely given the prevalence of social media use in the job recruitment process," Christy Zhou Koval, assistant professor of management and lead researcher, said. "It's become second nature to us to Google someone before meeting them in person, and many recruiters admit doing so on job applicants. When looking at one's online presence without actually interacting with them, it's so easy for biases, such as the natural hair bias, to creep in."
The research paper, "The Natural Hair Bias in Job Recruitment," was published in 'Social Psychological and Personality Science' in August. Ashleigh Shelby Rosette, senior associate dean and management professor at Duke University's Fuqua School of Business, coauthored the paper alongside Koval. The research has been covered recently in articles for CNN, Bloomberg and Huffington Post.
Flawed workplace standards
As outlined in the paper, hair biases against Black women persist in today's workplace because professional standards and norms have been based on physical characteristics of white women with straight hair.
To demonstrate how workplace standards specifically exclude Black women with natural hair, the researchers held four studies where hundreds of participants evaluated female job applicants through sample Facebook and LinkedIn social media profiles.
Across all studies, Black women with natural hairstyles were considered less professional and less competent and received fewer recommendations for interviews when compared to Black women with straightened hair and white women with straight or curly hair.
"We were dismayed at these results: hairstyles should be a personal choice and are in no way indicative of one's professionalism or competence," Koval said. "Our findings suggest that Black women face disproportionate disadvantages in the labor market as a result of something that should really be irrelevant to one's job performance."
However, not all jobs and industries are on a level playing field. The researchers found that Black women with natural hair faced less discrimination for jobs in the advertising industry when compared to the consulting industry. This demonstrates the power of established industry norms, and how those that are rigid and conservative — like consulting — may end up more biased, and less diverse, than others.
Expression instead of discrimination
As the researchers conclude in the paper, it's clear that natural hair bias exists and should not be ignored. Black women face a choice between trying to escape this bias and preserving the health of their hair and scalp. Straightening processes can not only pose negative health risks for the hair and scalp but also come with a high price tag.
On top of that, other factors already reduce Black women's representation in the workplace; unemployment rates are higher for Black, Asian and Hispanic women than for white women across the board. Hiring managers could be missing out on the best talent simply because they make an unfair judgement about an applicant's hairstyle.
Recruiters today rely heavily on social media to verify applicant information early in the hiring process — and they can typically find an image of someone online within a matter of seconds. So, what can we do to eliminate or diminish natural hair bias in the hiring process?
"I think the first thing is for employers to be aware that such bias exists, so de-bias training is important," Koval said. "We also need formal policies in place to explicitly ban behaviors that perpetuate the natural hair bias."
The researchers hope their work will increase awareness about discrimination issues plaguing the workplace and inform new policies. A promising trend is slowly beginning: the U.S. Army lifted its ban against natural hairstyles in 2017. California, New York and New Jersey were the first states to ban discrimination based on natural hairstyles in 2019, and another 23 states have introduced similar bills. But more action is needed.
"The encouraging news is that we are seeing things moving in the right direction, with recent policies and legislation seeking to correct the natural hair bias, but we need more," Koval said. "The burden should not be on Black women; they should have the freedom to style their hair as they like and be able to express their authentic selves on social media and at work."
Looking ahead, Koval is hoping to explore under what conditions the natural hair bias intensifies or diminishes — if your job rank could change things, for instance.
"Do hairstyles matter less when you've worked your way up the organization and are the CEO of the company? And is the natural hair bias worse when you're just starting out in your job, when you still need to prove your ability and competence to your employer? Being able to identify the specific contexts that activate the natural hair bias would be an important next step for this line of research," Koval said.