When COVID-19 forced Michigan State University's campus to shut down in March, faculty, staff, students and academic units across the community sprang into action to provide personal protective equipment to frontline health workers.
To date, MSU has distributed 12,336 face shield and mask combinations and nearly 1,000 visor attachments through the Food Processing and Innovation Center. The personal protective equipment has been delivered to many health care and agricultural groups throughout Michigan.
"This really shows me that collaboration is not limited at all to research," said Nathan Tykocki, assistant professor of pharmacology and toxicology in the College of Osteopathic Medicine, who started producing 3D masks in March. "It expands to every aspect of the university and the willingness of people to work together to help when it's needed. This is a true example of Spartans Will. This is not just our tagline. At the moment, it is the true statement of what sort of community we have."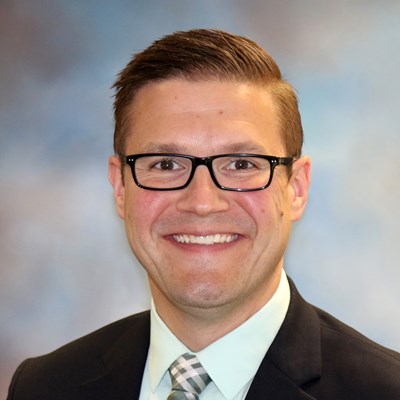 Tykocki was inspired to create masks after the state's Office of Environmental Health and Safety sent out an urgent request to bring together any and all personal protective equipment supplies that were unused in MSU labs to help out local hospitals.
MSU student Ryan Koschay used his mechanical engineering studies to create and donate 3D printed masks, including 1,218 face shield-face mask combinations for health care workers. Additionally, he printed more than 260 mask-shield units for friends and family.
"My family and I saw a TV story that Print Force in Okemos was recruiting volunteers with 3D printing skills. I had plenty of 3D experiences and was sitting around doing nothing," Koschay said. "I felt that the skills I've acquired since high school shouldn't be idle during this health crisis, so I thought I should help if I can."
As the personal protective equipment started to roll in, the Food Processing and Innovation Center stepped up to help with distribution. As of Aug. 1, the center had received 36 shipments containing large quantities of personal protective equipment for redistribution.
"When the pandemic hit and campus was shut down, everyone wanted to do something. Since we are a food plant, we were deemed essential," said Tina Conklin, associate director of the MSU Product Center and director of FPIC. "Everyone wanted to do something when the stay-at-home order was first implemented, and we continued to receive hundreds of face shields each week."
After the success of the shields, Tykocki's printing group began to produce 3D-printed mask straps and visor attachments.
"In this crisis situation, we all gathered together to help where we could," Tykocki said. "We will continue to produce PPE because this crisis — this pandemic — is not done yet. We know that right now there is ample supply, but we do not know if that will remain true as time goes on until a vaccine is made."
Organizations that have received personal protective equipment from MSU include Sparrow Health Systems, Providence Hospital, Hurley Hospital, Bronson Hospital, Michigan Dental Association, Kent Quality Foods, Michigan Turkey Producers, Michigan Farm Bureau, Peterson Farms, DeRuiter Farms, Smeltzer Orchards and River Ridge Farms.