New data from Michigan State University predicts that Thanksgiving celebrations could be down approximately 59% this year, with 72% of those limiting their plans doing so because of COVID-19.
The data was collected from 1,049 U.S. households on Nov. 2-5, before additional lockdown restrictions were announced in states such as Michigan.
The report also found:
Smaller groups will gather compared to the previous year, with the typical gathering being 6-10 people in 2019 and 1-5 expected in 2020.

50% of people are avoiding travel for the holiday, compared to just 33% in 2019.

The average turkey size will decrease from 16.2 pounds in 2019 to 15.3 pounds in 2020.

More people are planning to do their holiday shopping online. In 2019, 26% mostly shopped online, and in 2020, that number is projected to be 43%.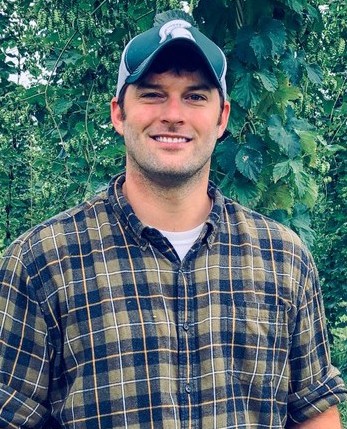 Trey Malone, assistant professor of agriculture, food and resource economics in the College of Agriculture and Natural Resources
According to Trey Malone, report author and assistant professor of agriculture, food and resource economics in MSU's College of Agriculture and Natural Resources, COVID-19 continues to disrupt food systems and alter holiday traditions.
"As we move into the holiday season, our survey suggests that COVID-19 will generate a chilling effect on the fun social activities we all traditionally enjoy during this time," Malone said.
The report's data comes from the Pandemic Consumer Food and Stigma Survey fielded by Qualtrics®. Funding support was provided by the Center for Behavioral and Experimental Agri-Environmental and Risk Management Research through the U.S. Department of Agriculture's National Institute of Food and Agriculture.
Brandon R. McFadden in the Department of Applied Economics and Statistics at the University of Delaware co-authored the report, along with Michigan State students Trey Ellens and Samantha Whitehead.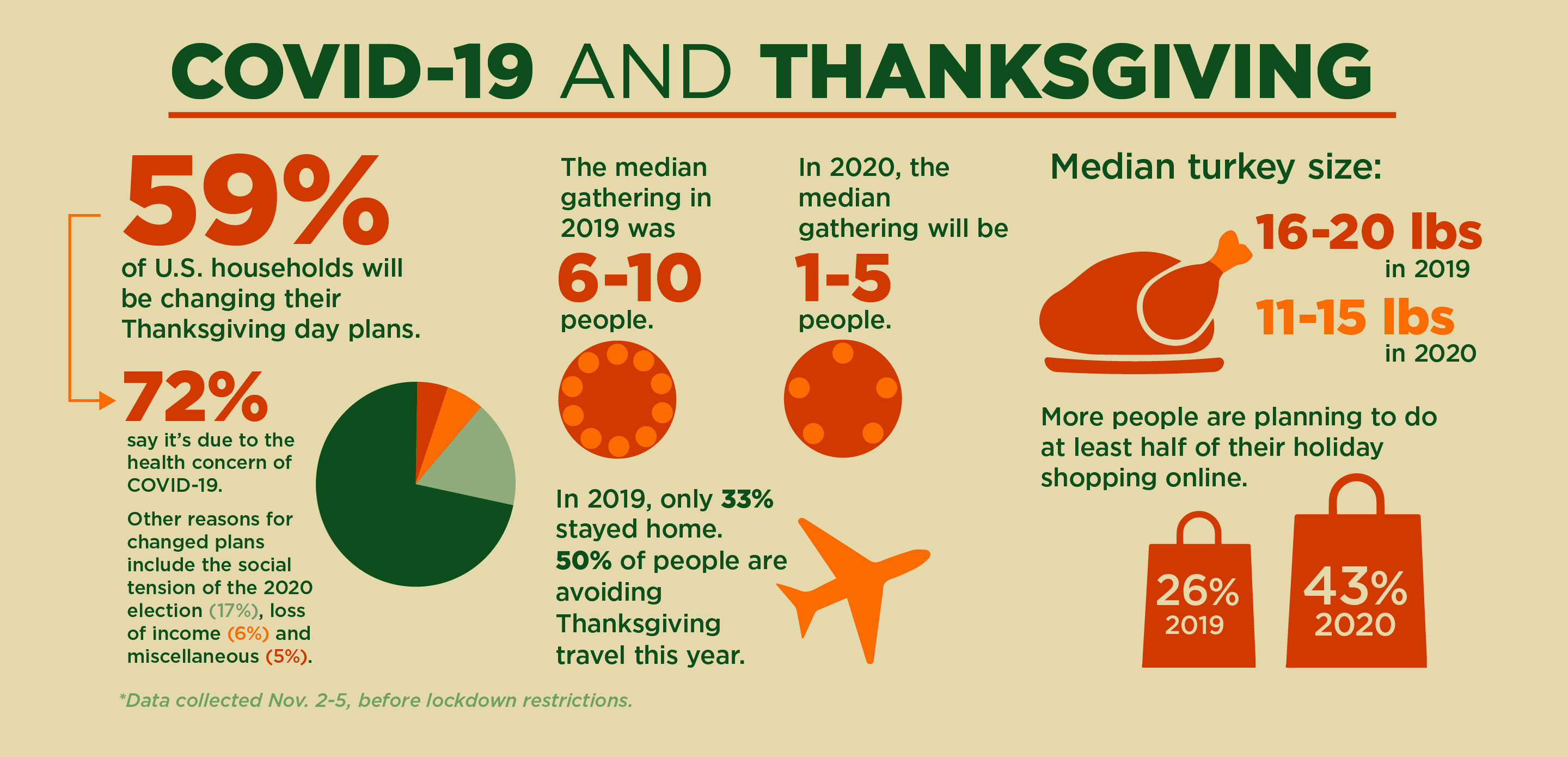 How will COVID-19 affect Thanksgiving? MSU's Trey Malone said celebrations could be down by 59%, 72% of that being due to COVID-19.