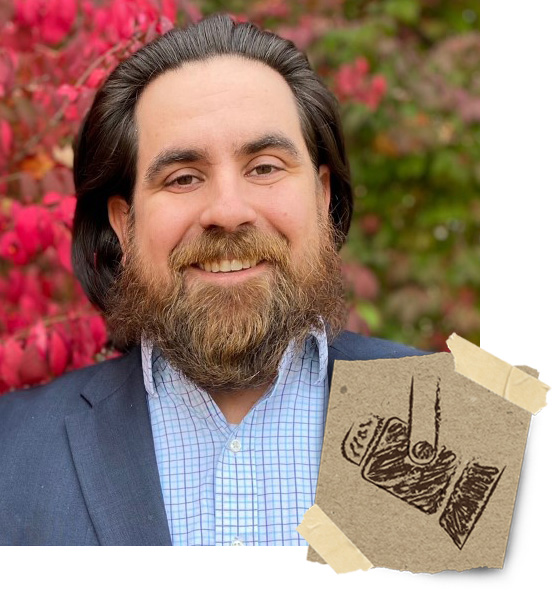 Adam Farero is an assistant professor and researcher in the Department of Human Development and Family Studies in the College of Social Science. The following content is repurposed from the College of Social Science.
Throughout my life, I've always been the one that my friends could go to with things they were struggling with. I love being able to reach out and help people, and I felt that one of the best ways to do that as a career was to become a family therapist.
I went to Nebraska fully with the intention of getting my master's degree and then starting my own practice but, along the way, I discovered that I have a love for research. That's what brought me to MSU in the HDFS Ph.D. program — I wanted to make a difference on a bigger scale than just one family at a time. I wanted to conduct research that helps families and couples find their inner strength and resilience.
The department chair, Dr. Adrian Blow, was really what brought me to MSU. I wanted to do research about resiliency within military families, and much of his research aligned with this focus.
Overall, I'm very engaged in research. While writing grant applications feels like writing a whole new dissertation, it's worth it when thinking about the difference I can potentially make in the world through this research.
My father is Native American and grew up as a member of the Bay Mills Indian Community living with his family near the reservation. Even though he moved away before I was born, I was able to experience the culture through my extended family and my childhood experiences growing up. Honestly, if it wasn't for my tribe, I would not be here today. They paved the way for me to find out who I am, and their support has largely shaped who I am today.
My ultimate dream is to take these ideas of strength and resilience and apply them to Native American communities and families. There's so much strength present in Native American cultural heritage and history, and I want to help families realize this and utilize their strengths to flourish. My goal is to find funding and provide the same strength-based approach we use with military families to Native American communities.
When I went into research, I started seeing that, on a broader scale, there are so many positive traits that allow couples and families to work. And when we focus on the positives and what works successfully for people, it creates an opportunity for more people to realize they have that strength in themselves as well.