Days, weeks and months have gone by since many employees have transitioned to working at home and to many it has been a stressful blur. To preserve a healthy work-life balance, they were told, "Don't take your work home with you," but in the COVID-19 era, work is already at home.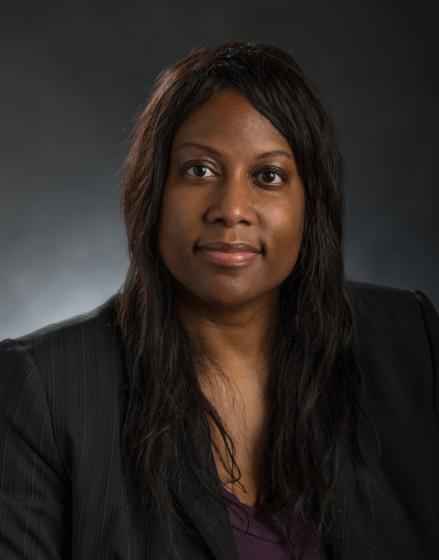 Angela T. Hall, is associate professor and associate director for graduate programs in the School of Human Resources and Labor Relations.
As a result of this radical shift, people may suffer from "career fatigue," or feeling physically or emotionally exhausted with a sense of reduced accomplishment and loss of personal identity.
Angela Hall, an associate professor of human resources and labor relations at Michigan State University, discusses how career fatigue may affect the workforce during and after the pandemic.
Are people having second thoughts about their career path after transitioning to working from home?
"Yes — this is a classic example of 'be careful what you wish for.' Many employees have dreamed about working from home, but when the pandemic brought this dream into reality, remote turned out to be not as satisfying for many of those employees.
"First, things that were very easy to do at the office — like getting a quick signature or a question answered — have become more difficult. Second, the separation between work life and family life is blurred. It is hard to work when partners and children are asking questions or demanding your attention. You may feel pressure to start a quick load of laundry midday. Also, working from a dining table with spotty internet is more frustrating than working from your quiet office or tech-equipped and ergonomic cubicle. Third, without the clear separation of work and home and vacation plans canceled, many workers are feeling emotional exhaustion and fatigue. Fourth, human beings are social animals. The inability to have 'water cooler' chats, working (or nonworking) lunches with co-workers and bosses, and face-to-face interactions will most certainly prevent many workers from gaining the information, development and relationships needed to progress within their careers."
How much does office culture play into a job?
"Employees who work in offices with strong collegial cultures will most likely have fewer negative outcomes. Management and workers in these offices will keep in touch for both work and social issues. Regular check-ins and social activities like a virtual happy hour can help foster an environment where people receive social support, in addition to the professional support they need to be successful in their roles and careers."
What would you say to people who are experiencing career fatigue, whether it's because the job is less fulfilling at home, or because the pandemic has shifted their perspective on the industry?
"I would tell them to not make a rash decision — such as to change industries — just because they are feeling a bit fatigued now. We are all learning to live in this new normal and it is reasonable to expect yourself to feel overwhelmed, confused, unfulfilled and even a little sad. The current pandemic situation is very fluid, and we have had to experience a lot of change in a short period of time.
"As we get in more predictable routines, you may have a different perspective. If (and when) K-12 schools open, working parents who are feeling stretched thin from balancing child care and home-based learning for their children along with their own work responsibilities may get some relief when they can get some healthy breaks from child-related responsibilities.
"Also, and probably most pragmatically, this is a hard time for many to find a new position. So, embarking on a new career through finding a new job may prove difficult. But, for those employees who want a change, it might be a good idea to develop new skills via new assignments, available employer-sponsored training or return to school to prepare for new job opportunities once the economy improves."
Do you predict a difficult transition of going back to the office after working from home?
"Yes, I think that it will be difficult for some to transition back to office work. But, not having a commute or needing to dress up for work are some of the many perks of working from work.
"Some people who never had the opportunity to work from home prior to the pandemic may decide that 'this is the life' and may not wish to return to the office if they find another opportunity for remote work. I would predict that you may find this more in entry-level or lower-level positions that were historically not offered the opportunity to engage in remote work.
"However, you may also see this in other areas, like medicine, as health care providers transition to telemedicine.
"Some people may be afraid to return to the office because they are afraid of contracting coronavirus or bringing the virus back home to their families. Also, the pandemic will cause some people to evaluate their lives, decide that 'life is too short' and that they want to pursue work that they find more fulfilling. Finally, there may be some careers — like in sales, where people believe that face-to-face meetings are the best strategy to be successful — but decide that during the pandemic face-to-face is not viable and transition to other careers."
What other trends do you see with post-pandemic career fatigue?
"You will see the most career fatigue in customer-facing jobs and sales. Work as we know it will be forever changed. Employers, employees and customers will have different expectations. Also, it is predicted that the economy may take up to 10 years to recover post-pandemic, so we are going to see a lot of people feeling like they need a career change for their emotional and financial health."