Michigan State University economist
Lisa Cook
was selected to serve on President-elect Joe Biden and Vice President-elect Kamala Harris's transition team. Cook is a professor in the Department of Economics in the College of Social Science at MSU, as well as a professor of international relations in James Madison College.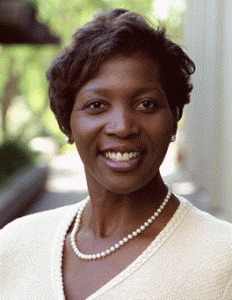 The selected team members will aid the administration in its review of certain federal agencies' policies, procedures and priorities going into 2021.
The decision was announced by Biden's team on Nov. 10, and according to the transition website, "Agency review teams are responsible for understanding the operations of each agency, ensuring a smooth transfer of power and preparing for President-elect Biden and Vice President-elect Harris and their cabinet to hit the ground running on day one."
Serving as a volunteer, Cook will ensure that banking is done fairly and securely and also help review agencies such as the Commodity Futures Trading Commission, the Federal Deposit Insurance Corporation, the Federal Reserve, the National Credit Union Administration and the Securities and Exchange Commission.
Since joining MSU in 2005, Cook has established herself internationally as a leader in the discipline of economics. As a senior economist at the President's Council of Economic Advisers under the Obama administration, Cook worked on the eurozone, financial instruments, innovation and entrepreneurship. Cook was also on the Obama presidential transition team and led the review of the World Bank and International Affairs division of the Treasury Department.
Cook, an advocate for increased diversity and inclusion within the field, is the second Black economist to serve on the American Economic Association board in its 130-year history. Cook earned a second bachelor's degree from Oxford University in philosophy, politics and economics, and a doctorate in economics from the University of California, Berkeley.
Cook has directed the American Economic Association Summer Program for five years while it was hosted at MSU. The program creates opportunities for students from underrepresented backgrounds to advance in the field of economics. For these reasons, Cook was recognized by Fortune magazine as one of 19 Black Economists to Celebrate.
Learn more about Cook and her research
.