BRIANNE FELDPAUSCH founded the Spartan Street Medicine program as an osteopathic medical student at Michigan State University. Feldpausch and her team serve individuals struggling with homelessness both on the streets of Lansing and in shelters.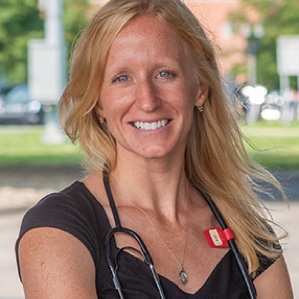 They treat medical conditions, assist with health literacy and connect individuals to social services. But, more importantly, they listen and treat each person with dignity and respect.

"This is my passion. I hope to see street medicine grow and expand into more communities. And I plan to dedicate my life to providing care with the mindset that everyone matters," says Feldpausch.