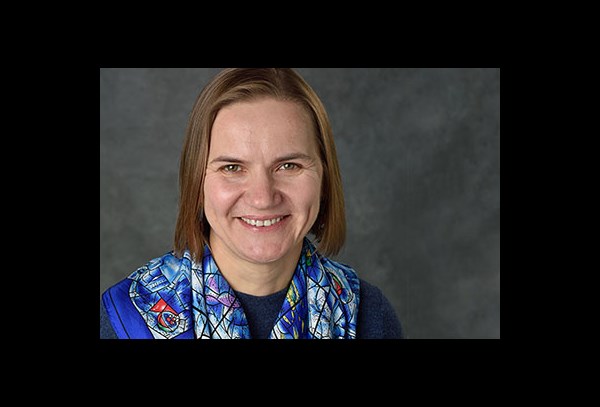 The way patients and their physicians work together when battling cancer is instrumental for patient treatment. Helping patients to navigate their cancer, and treatment-related symptoms, is the focus of research conducted by Alla Sikorskii's, Ph.D., M.S., faculty in Psychiatry at Michigan State University College of Osteopathic Medicine (MSUCOM).

As part of a National Institutes of Health (NIH) Award, Sikorskii serves as a Multiple Principal Investigator with colleague Terry Badger at the University of Arizona, evaluating "the efficacy of an automated telephone symptom management (ATSM) intervention, supplemented with a telephone-based interpersonal counseling (TIPC) intervention, to reduce distress and immune-related adverse events in cancer survivors receiving immune checkpoint inhibitors (ICIs)."

Sikorskii said ICIs by themselves or in combination with other therapies have great success when treating different types of cancer. However, patients experience many symptoms during treatment. Some can be self-managed, but symptoms that may be sentinel to immune-related adverse events need to be brought to the attention of a health care provider. Often physicians may prescribe medications that would allow the patient to continue with their immunotherapy. "It's important to ensure treatment is going as well as planned and not interrupted," Sikorskii explained.

Working with cancer survivors – people from cancer diagnosis to the end of life – Sikorskii's research is focused on how to help patients recognize symptom early and talk and work with their doctor or nurse. "Many times, patients are concerned that if they bring the information to their doctor, the physician will stop treatment, and patients don't want their cancer treatment to be compromised. During immunotherapy treatment, it is integral that patients are sharing information about their symptoms with their physicians," Sikorskii said.

"This project tests a highly scalable automated intervention for managing symptoms during immunotherapy, adding a counseling intervention for survivors in need with high psychological distress," Sikorskii's project narrative describes. Determining what supportive intervention patients need early in their cancer treatment, and when and how to provide additional support throughout the treatment, ensures they're receiving the planned cancer treatment, Sikorskii said.
To read more about Sikorskii's research, visit com.msu.edu