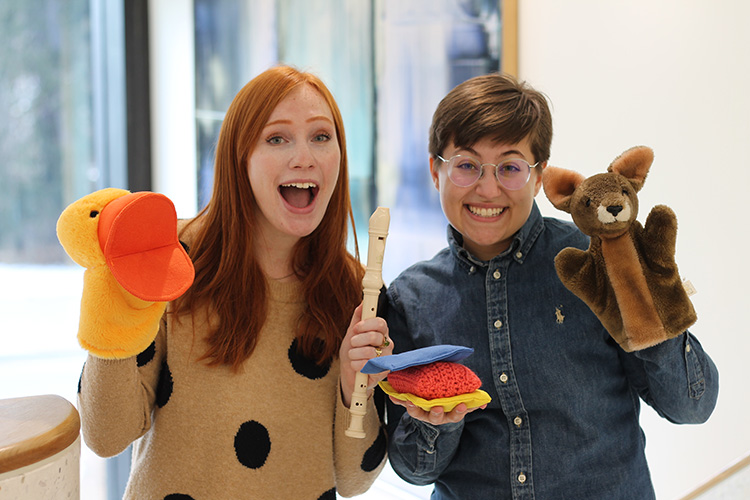 Two music education seniors in the Michigan State University College of Music transformed a volunteer activity into an award-winning proposal for a sustainable program between the MSU Community Music School and the Lansing Refugee Development Center.

The Mobile Music Making program created by seniors Maria Schoon and Lizabeth Desmet took top prize in the college's 2022 Running Start Competition. The two pitched a proposal to bring early childhood music classes that foster English language skills to communities supported through the RDC. The concept resonated with competition judges, resulting in a cash award of $2,500 to support their vision.

"We very intentionally collaborated with the MSU Community Music School throughout this process so they can continue the partnership with RDC once we graduate," said Schoon, who studies music education and voice.

Schoon and Desmet's idea was built from what they developed during their volunteer and education-related fieldwork work with the RDC and other teaching experiences in East Lansing. By collaborating with CMS, the two jumpstarted the potential for a lasting relationship between the university and RDC community.
To read the full story, visit music.msu.edu