Madison Marsh knows the best ingredients to every meal are passion and joy. As the author of "The Cut Cookbook," Marsh, an MSU senior within the College of Agriculture and Natural Resources, is 2022's recipient of the Ian Gray Scholarship in Entrepreneurial Studies.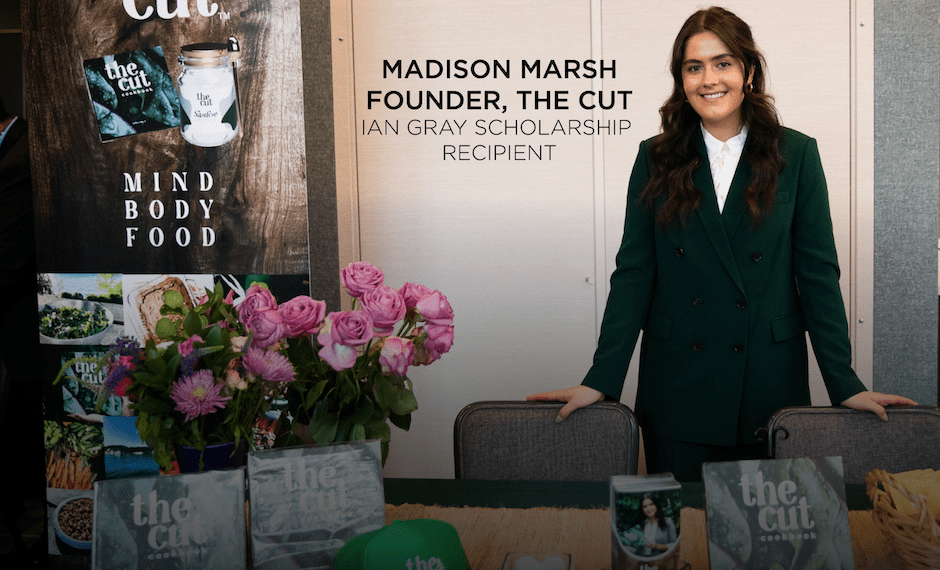 Today, Marsh's cutting-edge recipes aim to serve her community, taking strides to make her customers' cooking experiences easy, fun and delicious.
Inspired to share her love of cooking, Marsh wrote "The Cut Cookbook" focusing on easy-to-make recipes with delicious, organic ingredients. The book also showcases Marsh's photography throughout, placing the spotlight on the beauty surrounding her home in Northern Michigan. Marsh aims to spread her passion for healthy and organic food while honoring the many wonders Michigan has to offer.
Busy daily schedules and complicated recipes, cooking often becomes a chore for many. Recognizing the power of a good meal, Marsh knows food brings people together and nurtures the body and soul. Her cookbook is designed to encourage adventurousness in the kitchen and inspire cooks of all skills levels.
"Cooking should not be a stressful experience," Marsh explained. "With 'The Cut Cookbook,' we are creating the mind, plus body, plus food connection to help our consumers restore their relationship with food and find joy in cooking."
Each year, The Ian Gray Scholarship is awarded to an MSU student exhibiting exceptional qualities of an entrepreneur. Named after Ian Gray, who spearheaded the creation of the Innovation Center and served as vice president for Research and Graduate Studies at MSU for nearly a decade, this scholarship honors Marsh's determination as a young, motivated innovator.
To continue reading about Marsh, visit the Burgess Institute for Entrepreneurship & Innovation website.