Yael Aronoff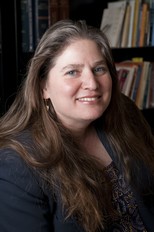 Click on the image to view a larger or high-resolution version.
Israeli-Palestinian conflict, Israeli politics, society and culture, international relations and U.S. foreign policy
Serling Chair in Israel Studies, director of the Jewish Studies Program and associate professor of international relations
Jewish Studies Program
James Madison College
Contact at: (517) 884-1275 or aronoffy@msu.edu
Expertise:
An expert on Israeli politics and foreign policy, Aronoff can speak to the struggle for Israeli-Palestinian peace. She recently published a book, "Political Psychology of Israeli Prime Ministers: When Hard-Liners Opt for Peace," and is working on another book about the fighting between Hamas and Israel. Aronoff previously served as the assistant for regional humanitarian programs in the Pentagonís Office of Humanitarian and Refugee Affairs. She also served in the Senate Foreign Relations Committee as the Jacob K. Javits Fellow.