Thomas Jeitschko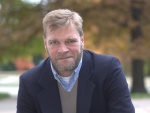 Click on the image to view a larger or high-resolution version.
Antitrust, consumer protection, mergers, financial markets, securities, telecommunications, price gouging and pricing policies
Professor
Expertise:
Engage in research in antitrust and consumer protection across different markets and industries. He has advised federal and state enforcement agencies as well as private parties and media in these areas.