Terrie Taylor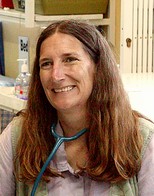 Click on the image to view a larger or high-resolution version.
Malaria, tropical diseases and African health care
University Distinguished Professor of internal medicine
Expertise:
An internationally recognized scientist and physician, Terrie Taylor spends six months of the year in the African nation of Malawi, conducting malaria research and treating patients, the vast majority of whom are children. Taylor can speak on all aspects of malaria and tropical medicine practices.